Thank you, Mrs. Polizotto and Mrs. Ferrara, for sharing the great Morse Mountain photos from the Gr. 3-5 trip!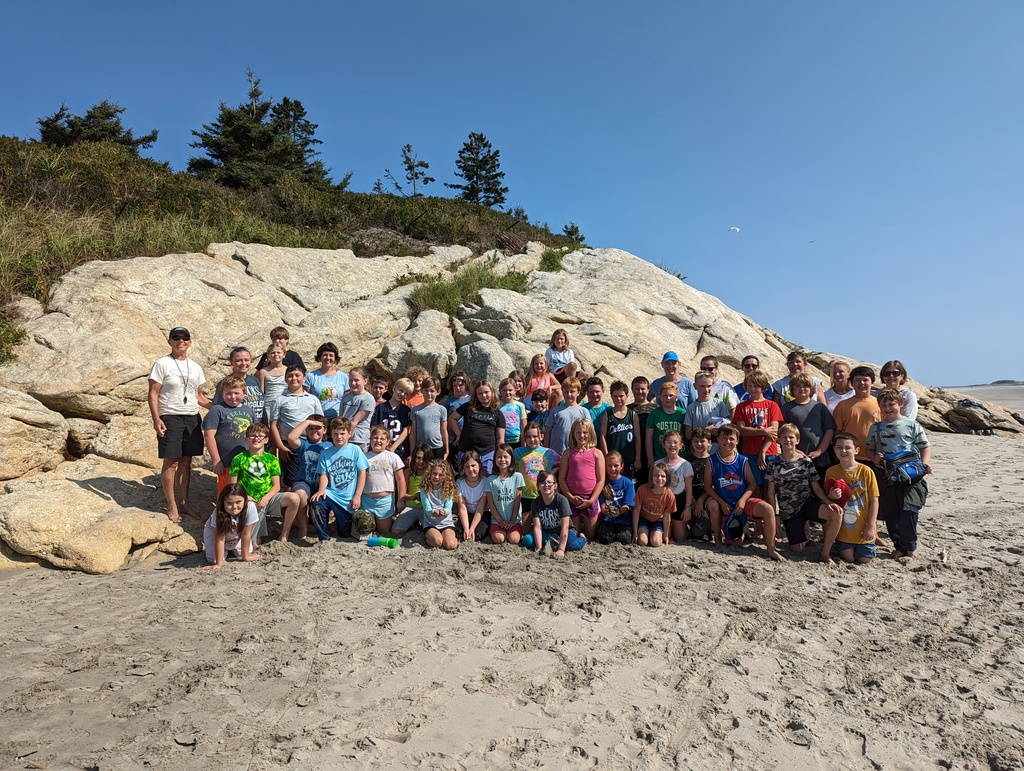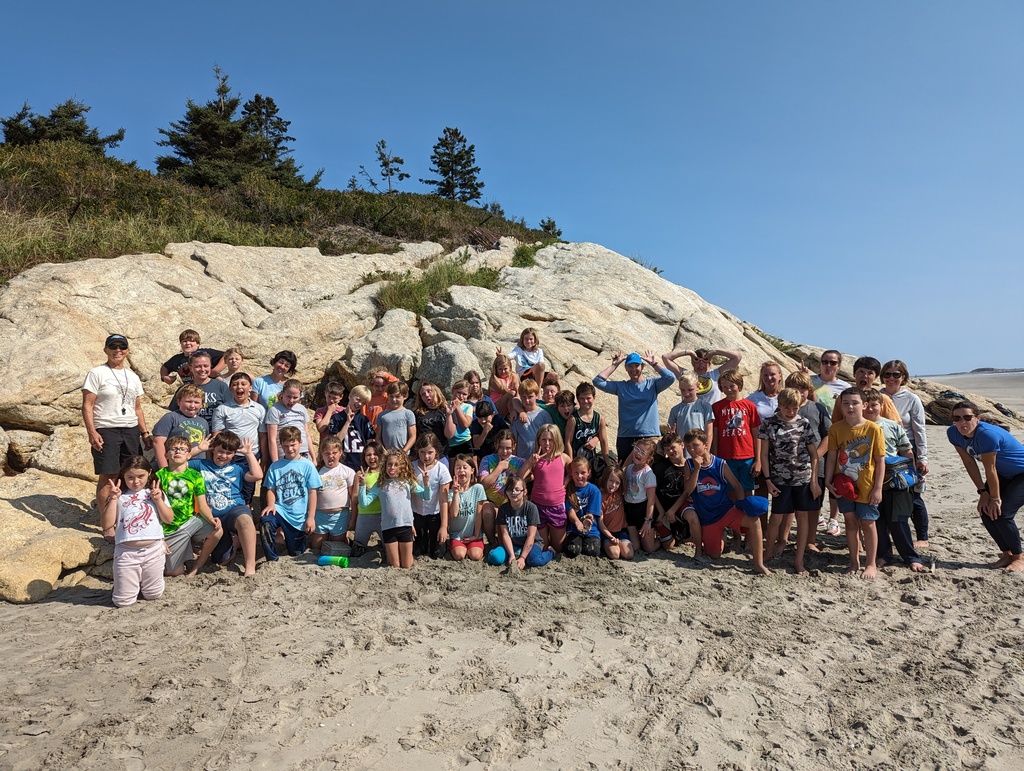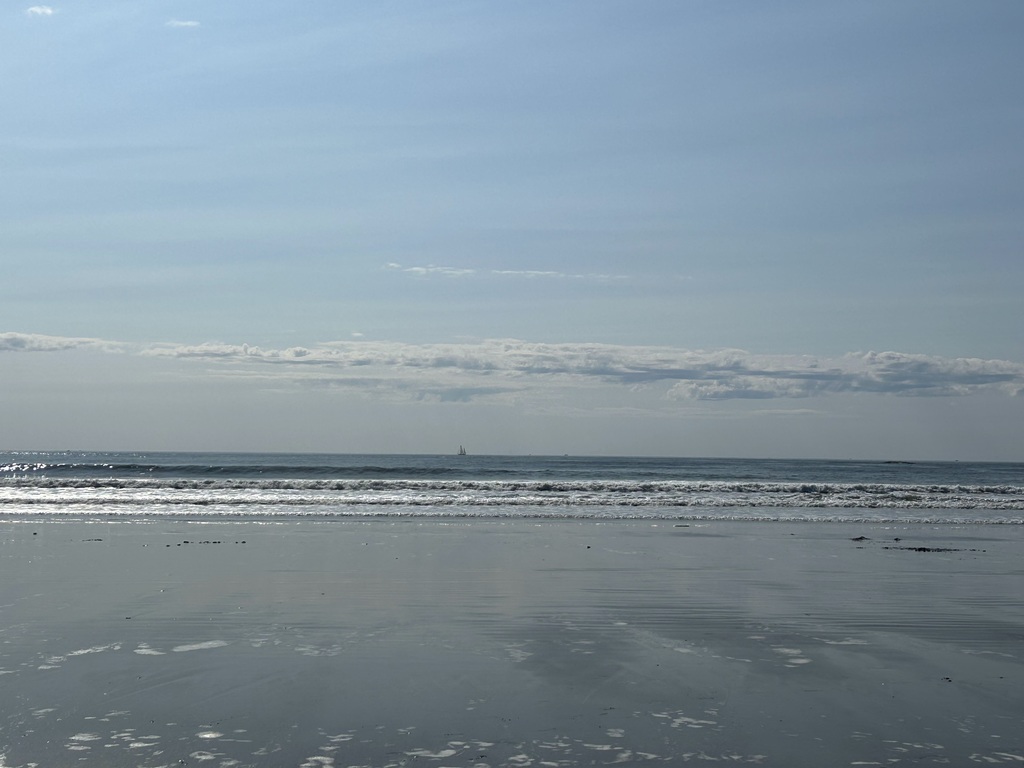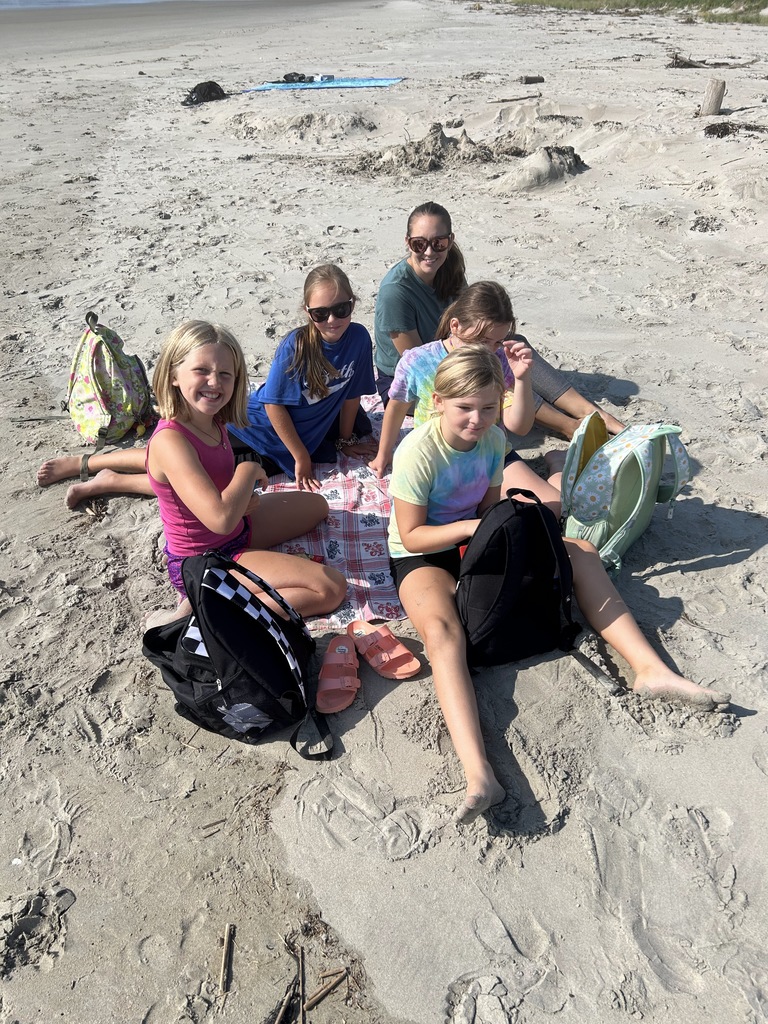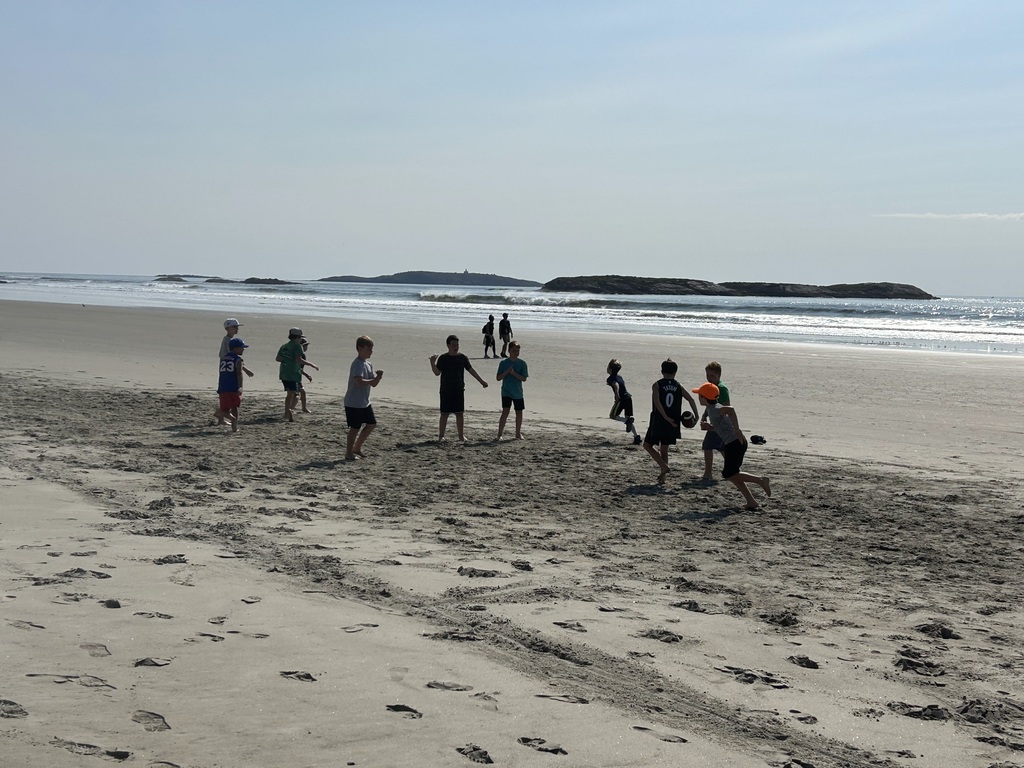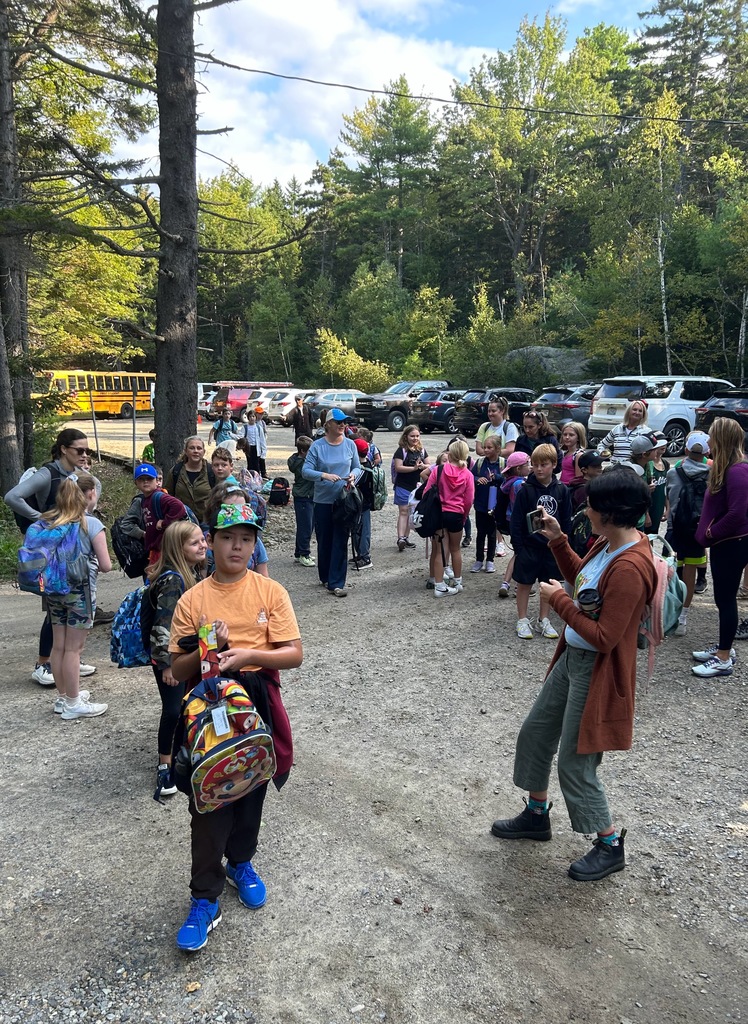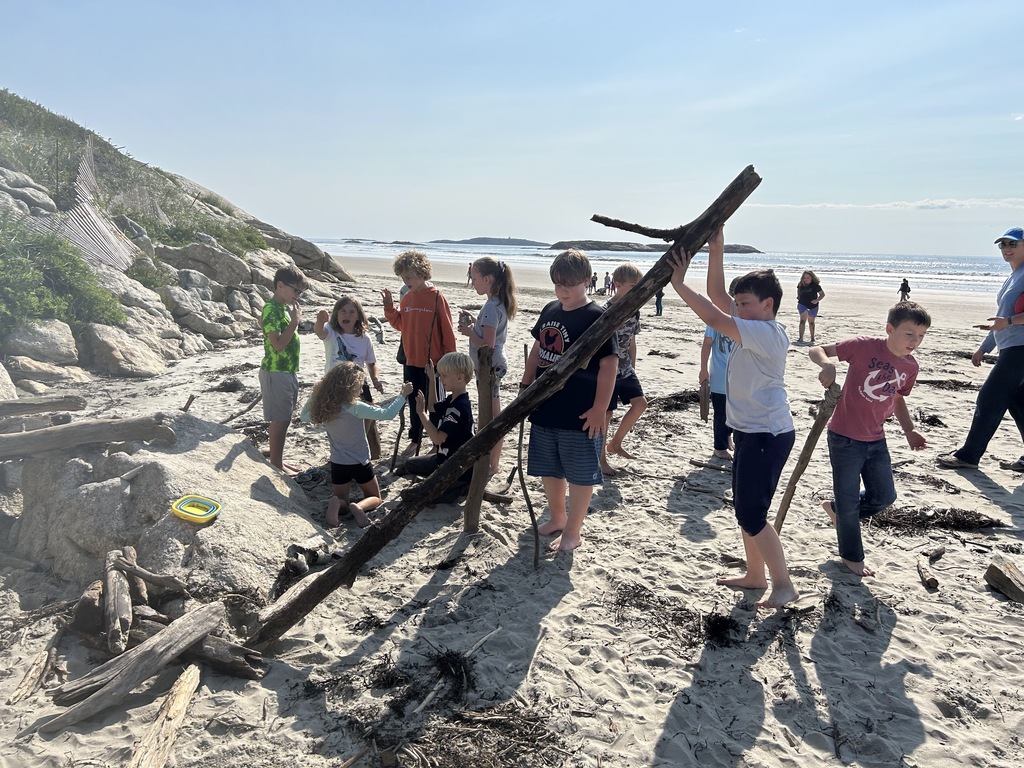 See what Mrs. Tardif's kindergarten class made: torn paper apples. Great job!

Thank you, Mrs. Polizotto, for sharing the fun PES dot day photos!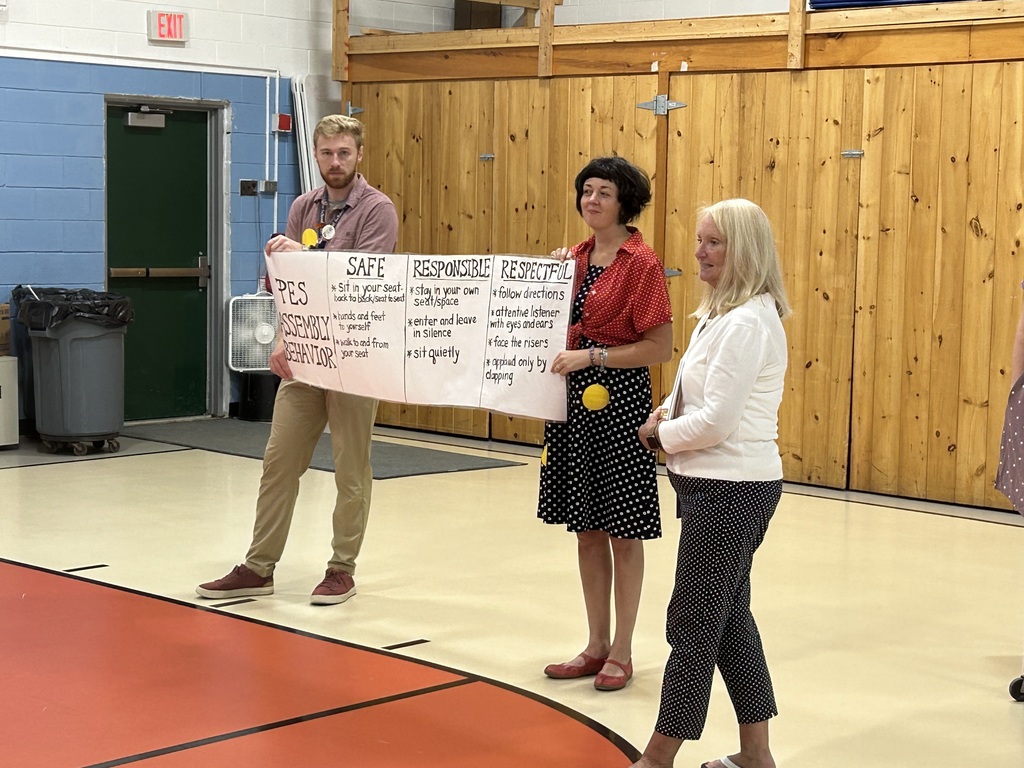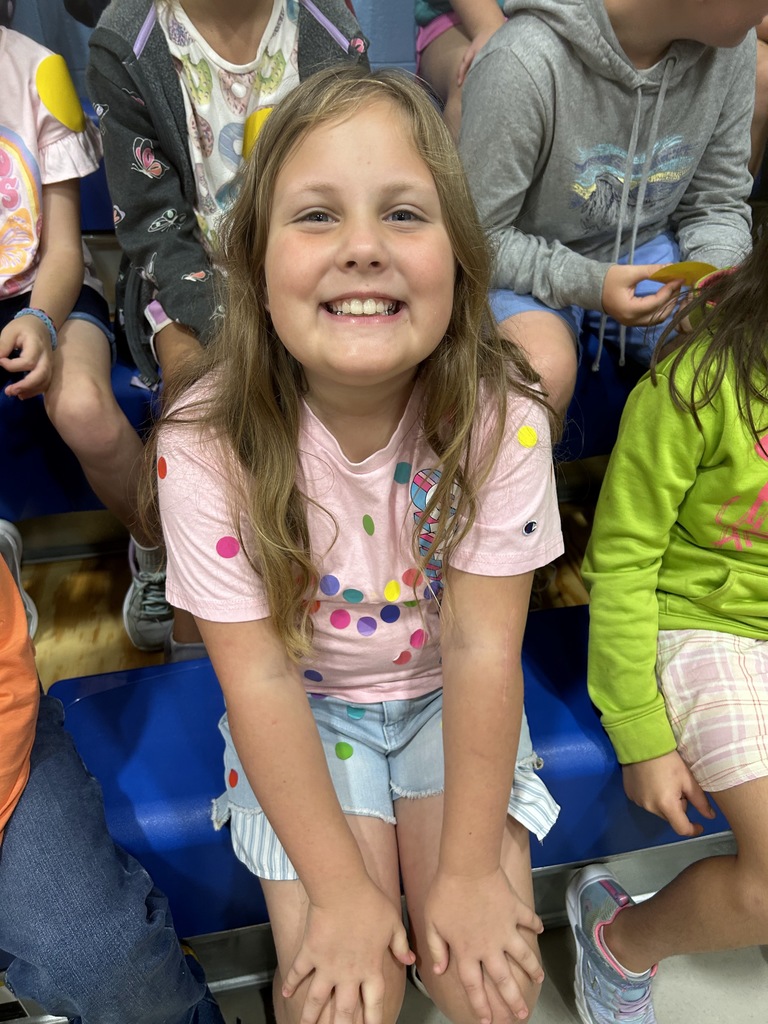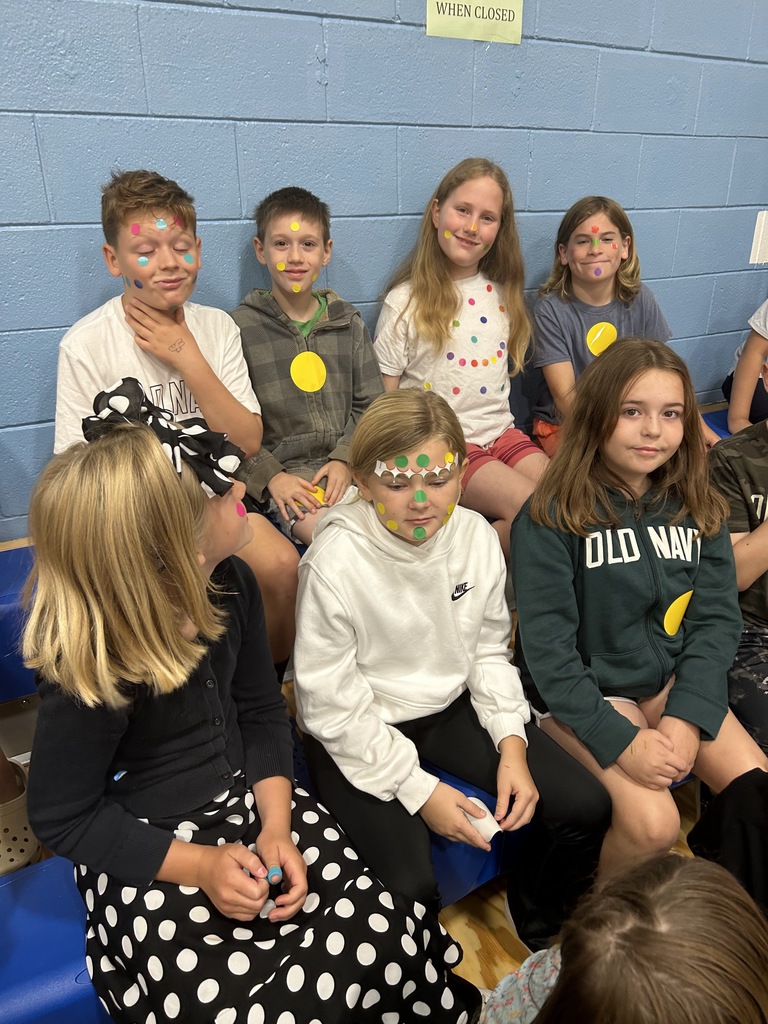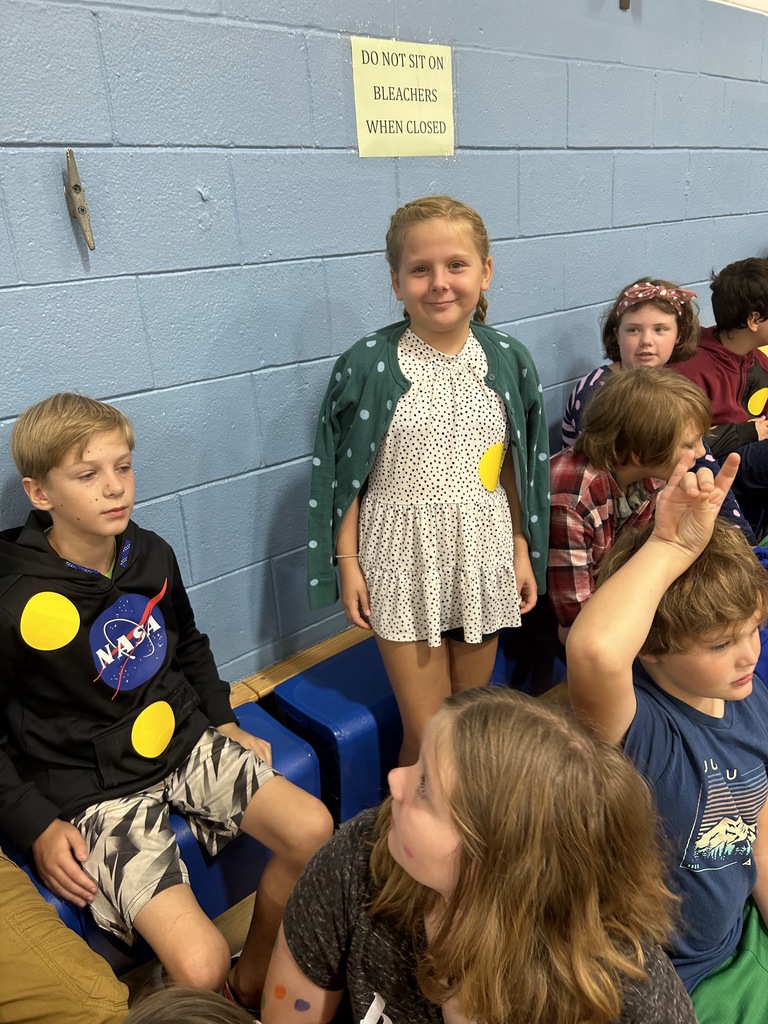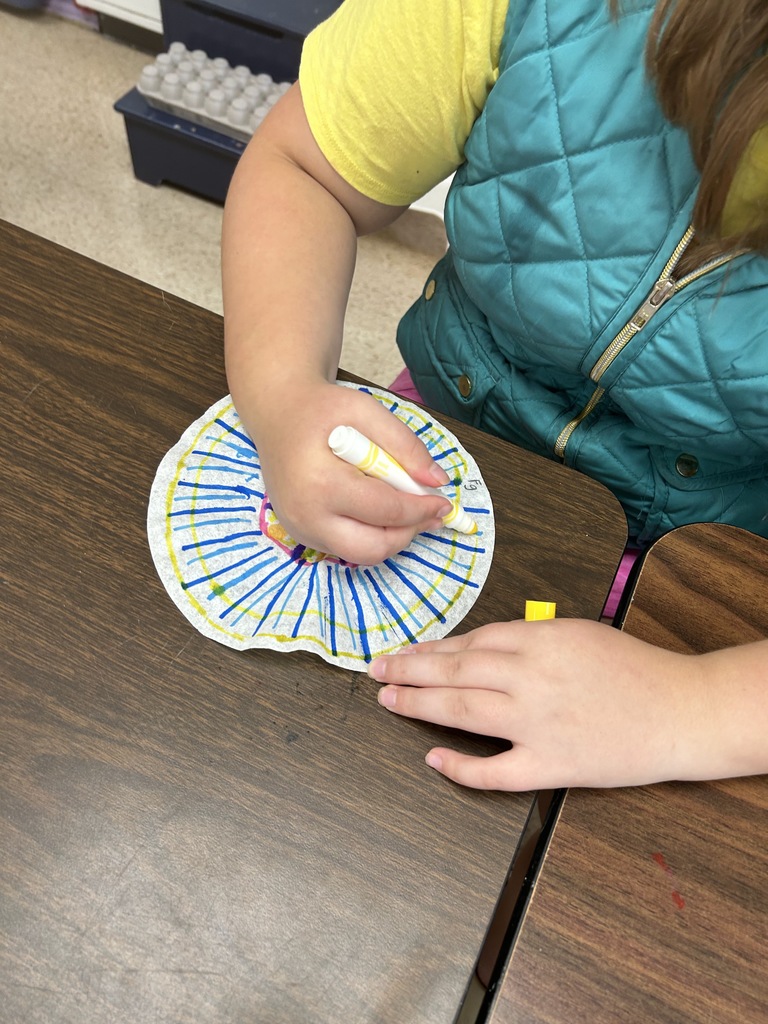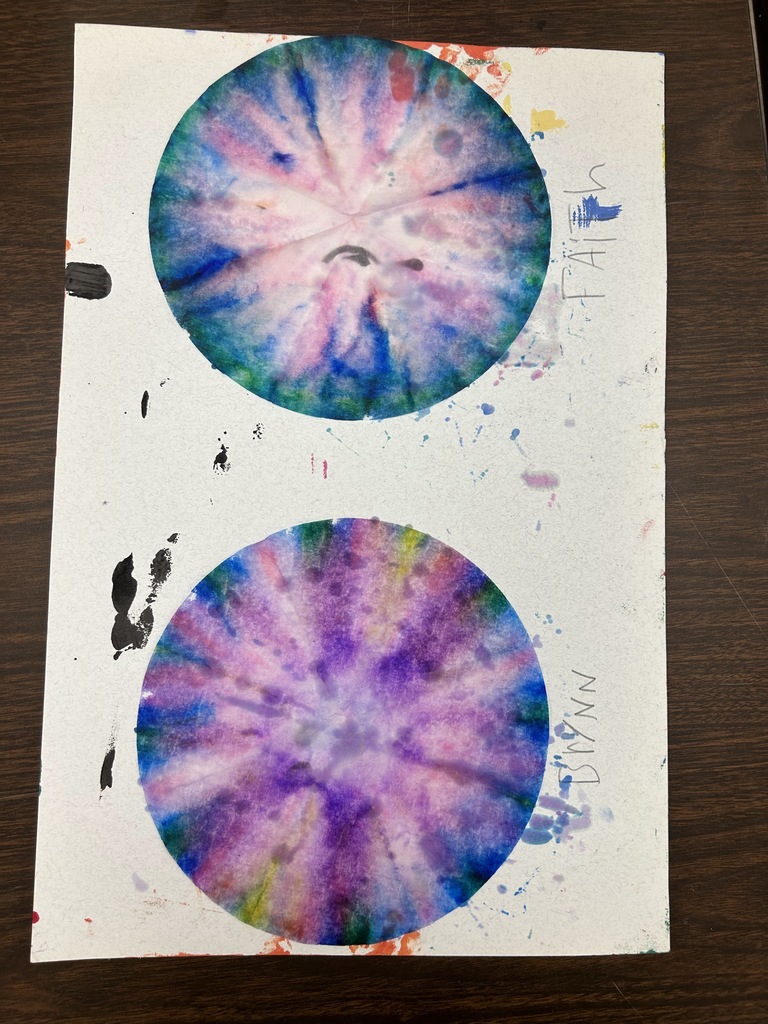 Kindergarten had a great time working on their fine motor skills by making colorful dots! Watch for more Dot Day pictures:)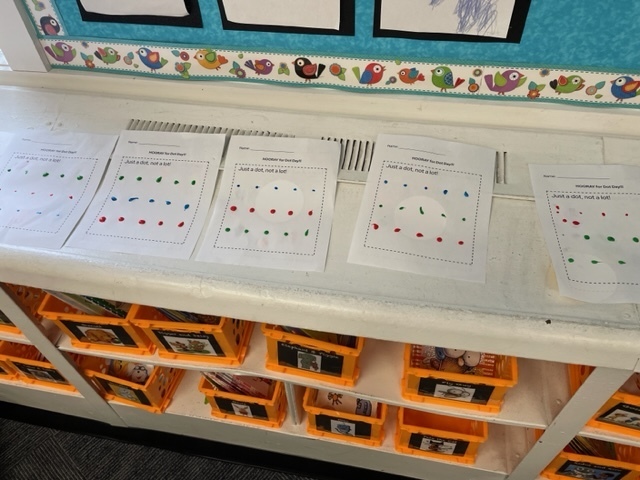 DOT DAY IS HERE!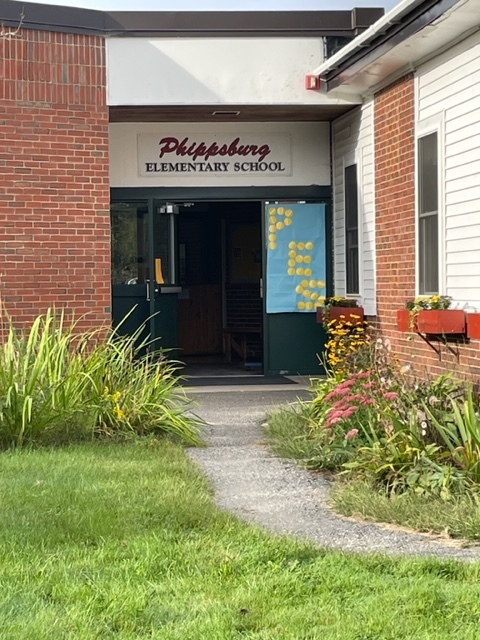 Please join us in celebrating International Dot Day on Friday, September 15th. IDD is a global celebration of creativity, courage, and collaboration, that began twenty years ago. As a school, we will read Peter H. Reynolds' book The Dot which is the story of a caring teacher who dares a doubting student to trust in her own abilities by being brave enough to "make her mark". What begins with a small dot on a piece of paper becomes a breakthrough in confidence and courage, Join the fun by wearing, displaying or making a dot poster! We'll have extra dots on hand to share.
Good Afternoon, Just a quick note to let our school community know that our final air quality test has come back and shows no signs of asbestos! sgp
Good morning! I hope everyone is enjoying their summer. I'm writing to you today to update you on the status of the roofing project. While there is still minor trim work to be finished, the majority of the work is complete. As promised, air quality tests have been done while the project was underway and we have been in contact with Maine DEP. Testing done thus far has come back clear. We are awaiting the results of the final test which should be back shortly. The interior of the building is in great shape with floors waxed and rugs cleaned. The custodial staff will be performing additional cleaning to take care of any remaining dust and the building will be ready when teachers return on August 30th! I look forward to seeing many of you on Sunday, August 27th at Set for Success.

Mrs. Snell shared photos of 5th graders voting for Cosmetology's "Anything But Hair Contest" and learning about fingerprinting in Criminal Justice in BRCTC yesterday. Everyone at MHS and BRCTC have been wonderful hosts to PES students and staff!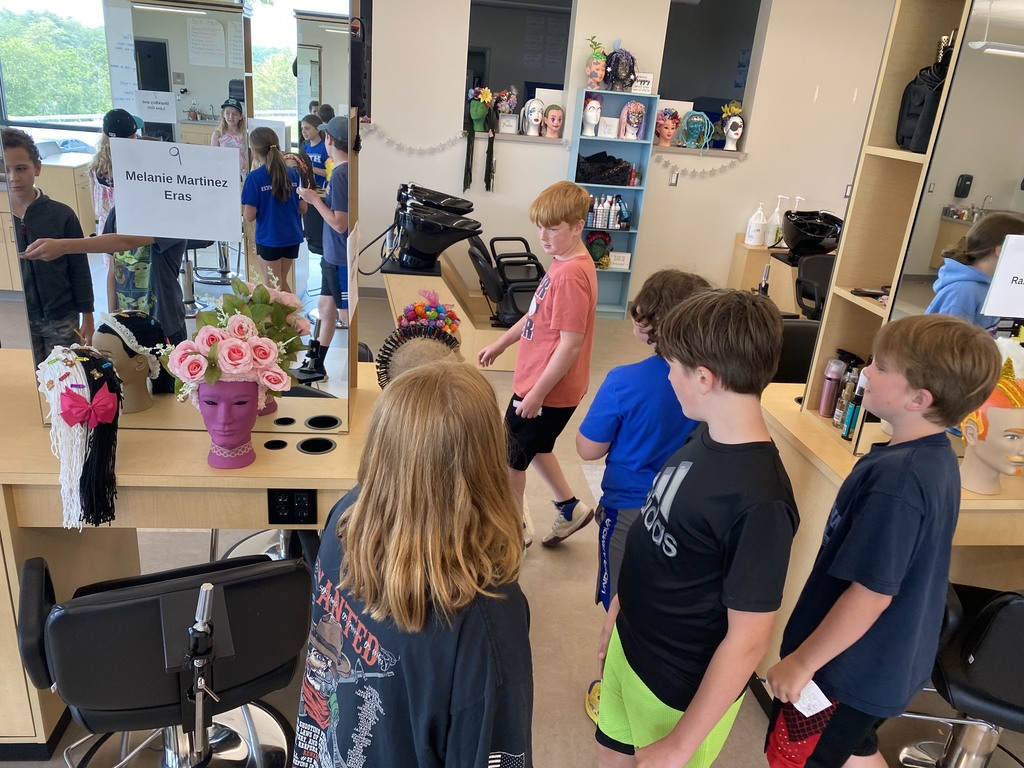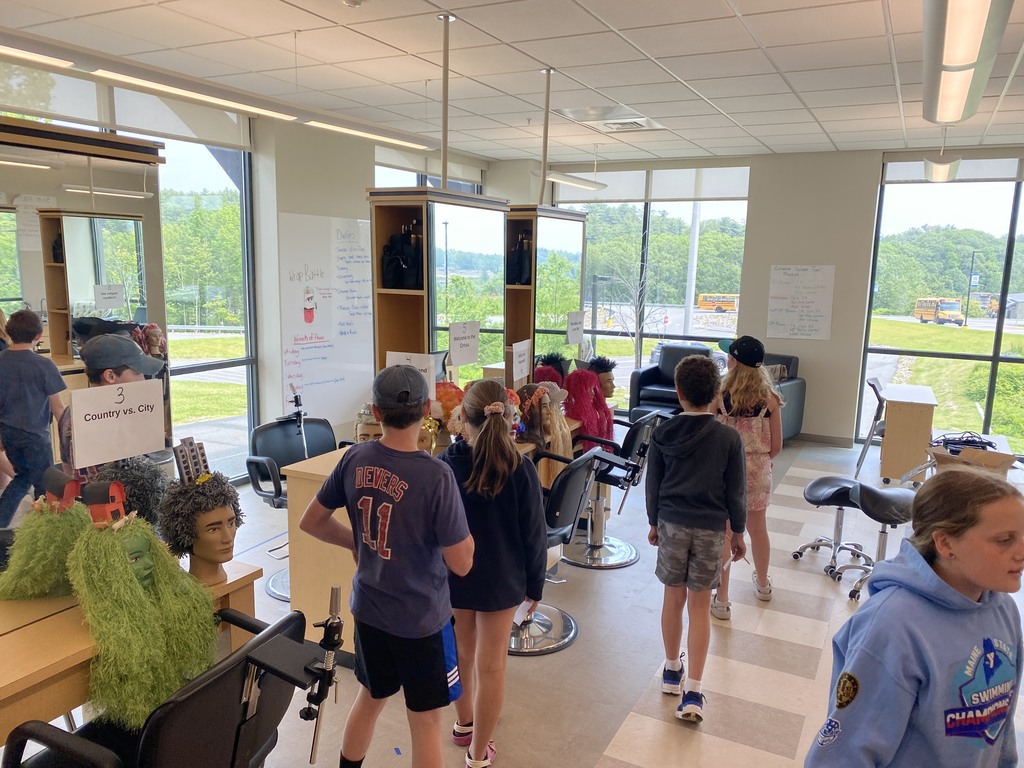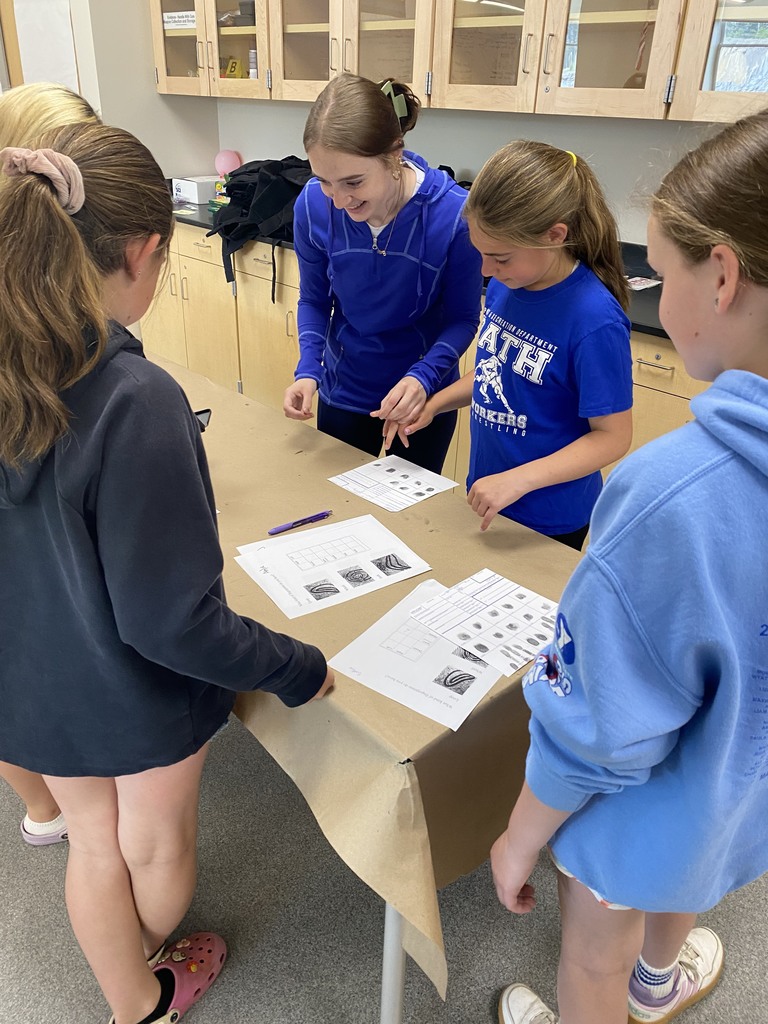 We be Jammin' today with Culinary Arts' EB Baldwin! Thank you, Mary McCauley, for sharing photos of Mrs. Williams' 2nd grade making strawberry jam. And, here are a few pictures of PES students having a MHS adventure last week.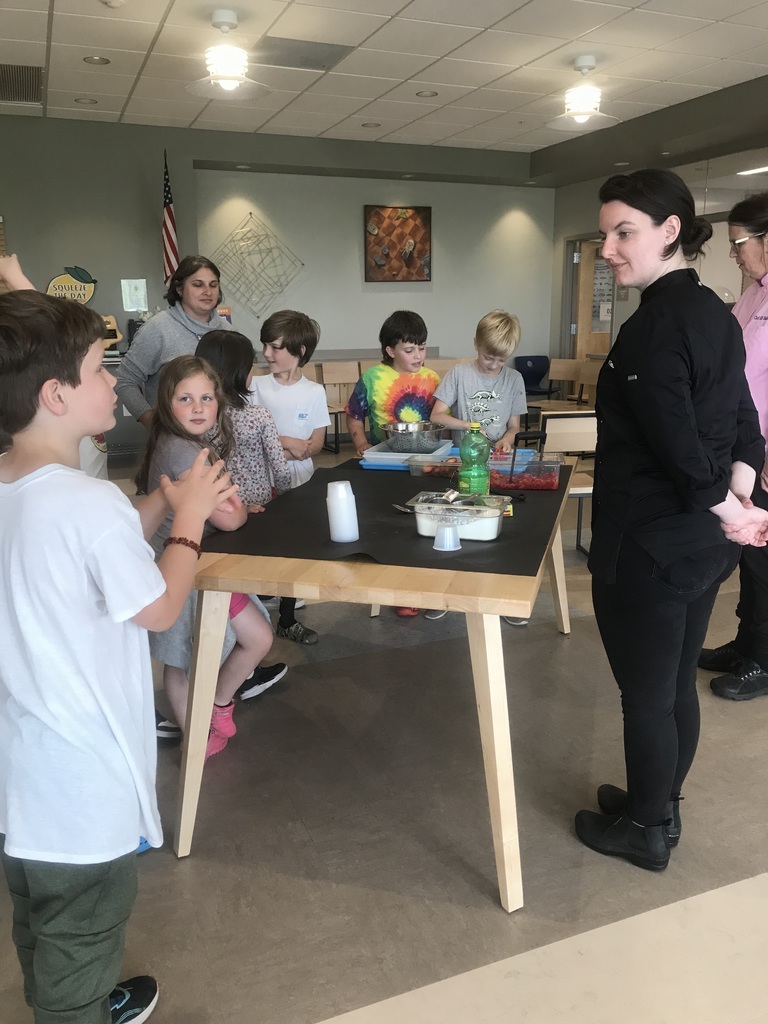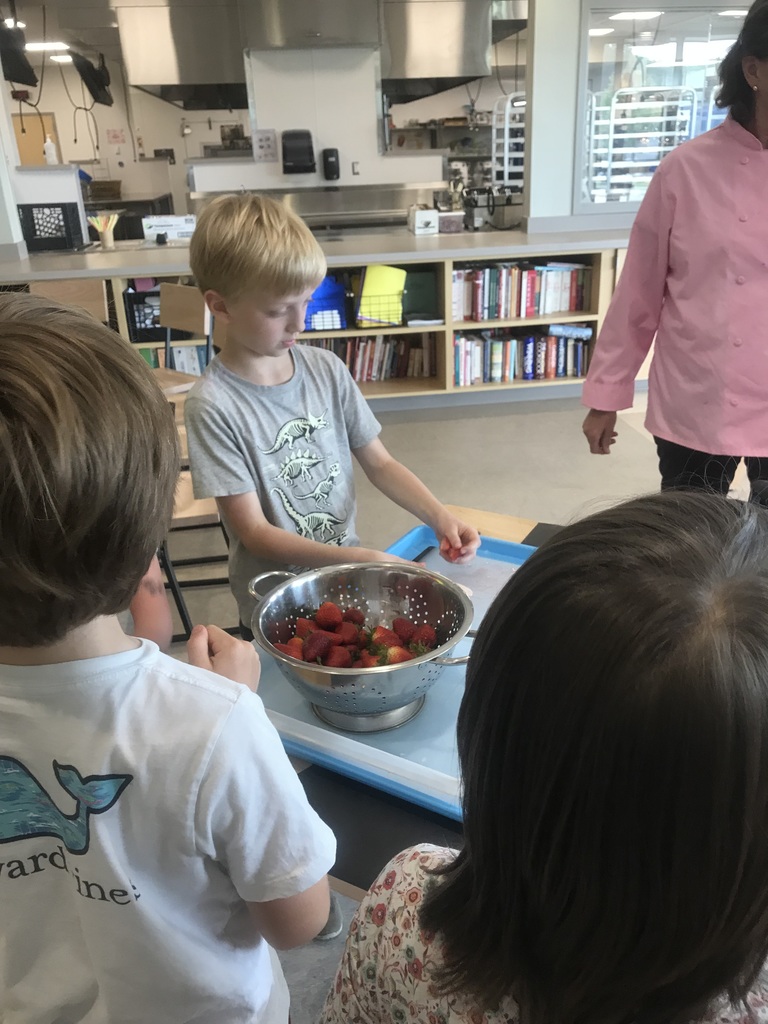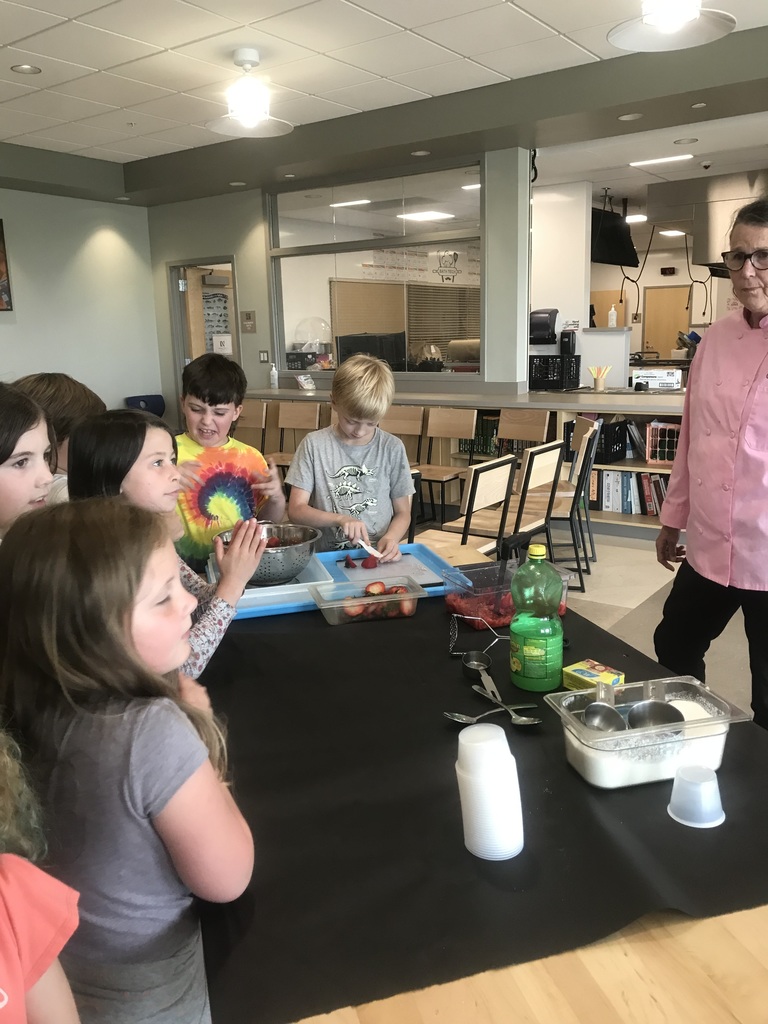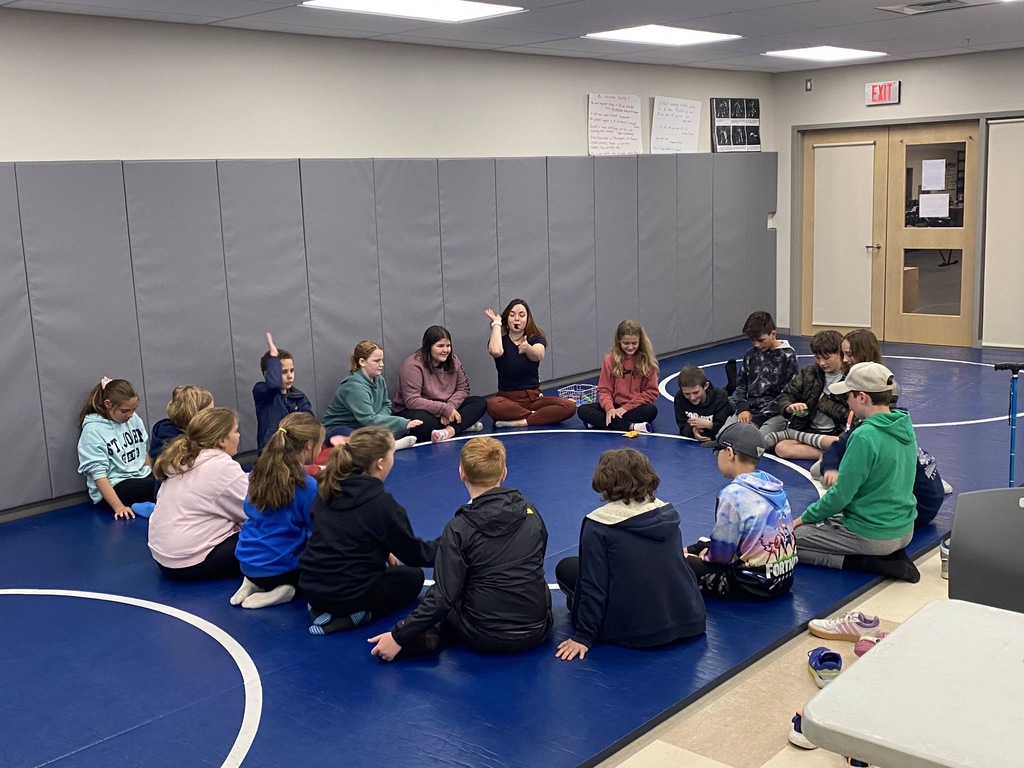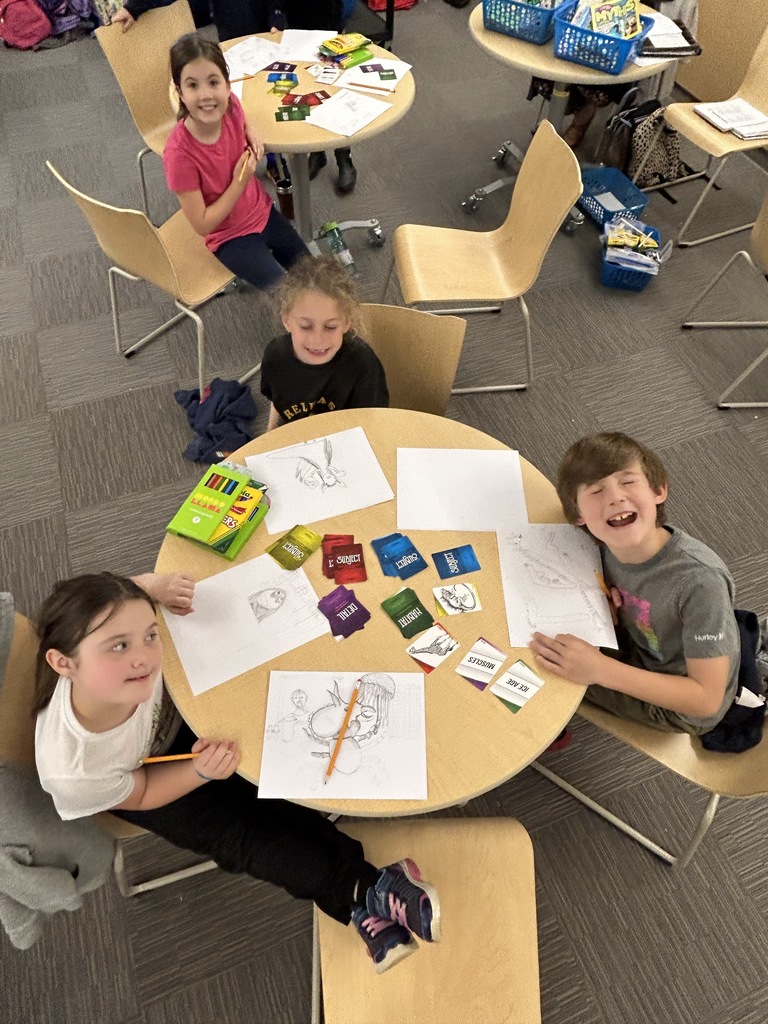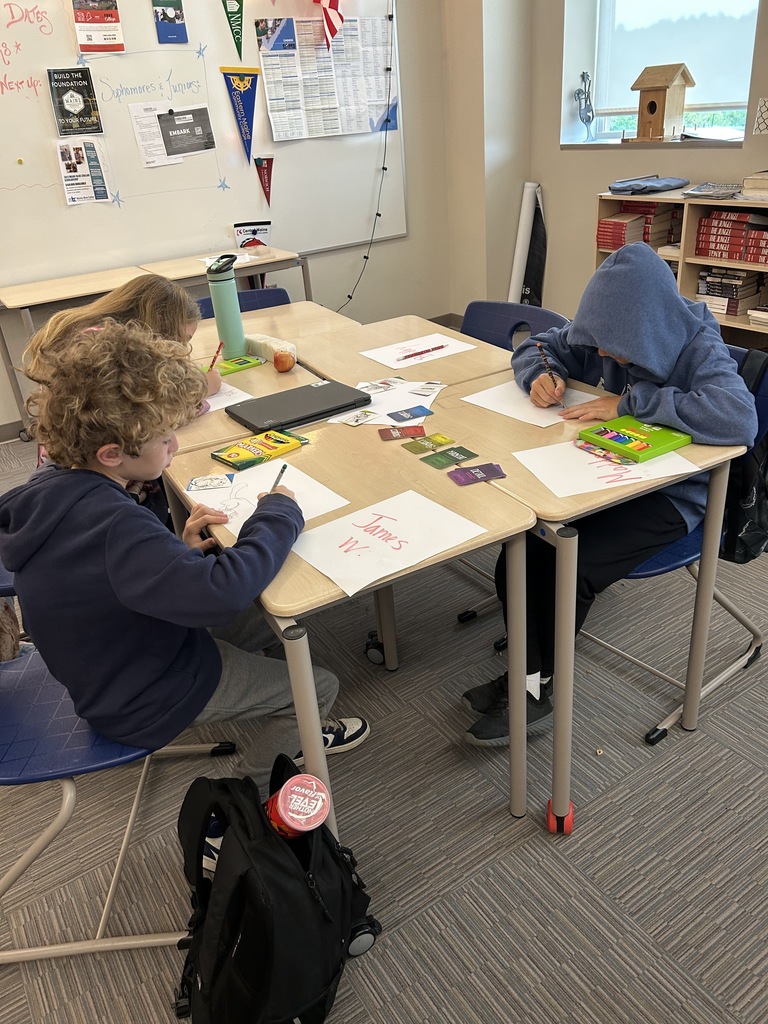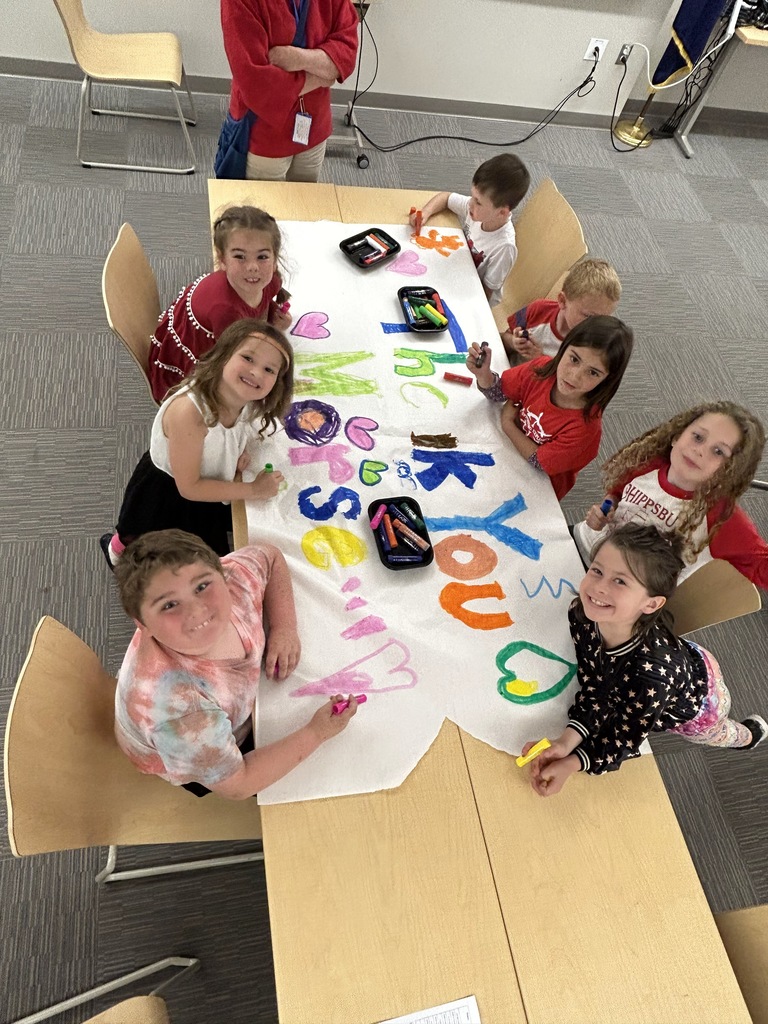 Ms. Phippen & Ms. McCauley shared photos of the 4th graders releasing salmon this week.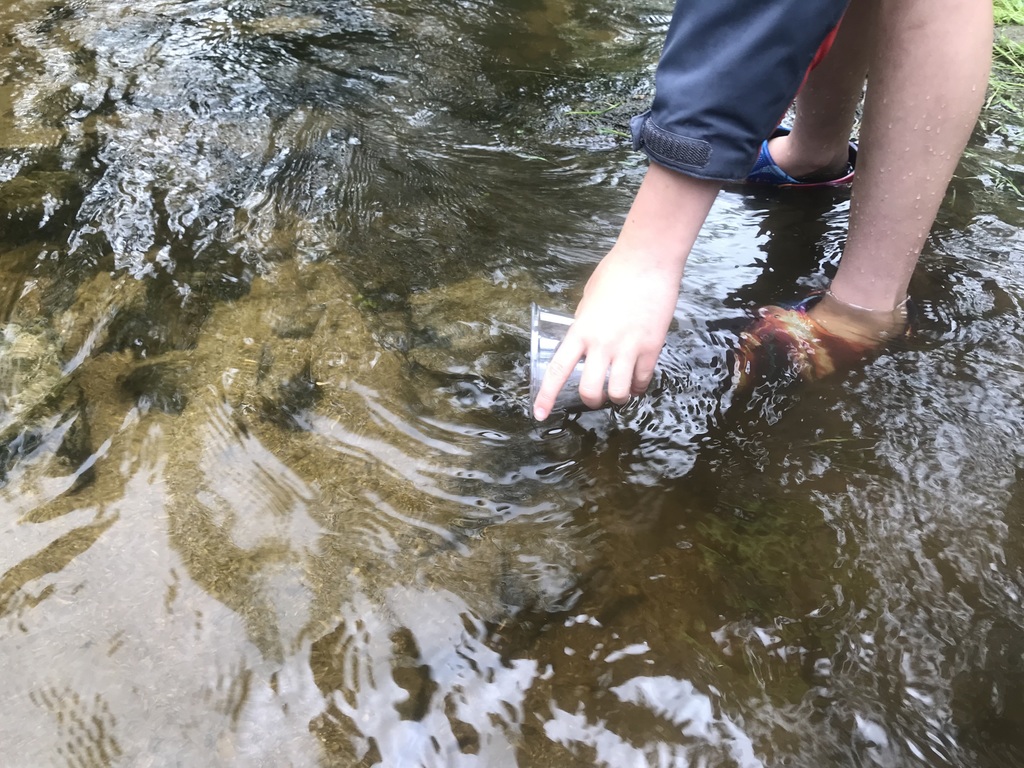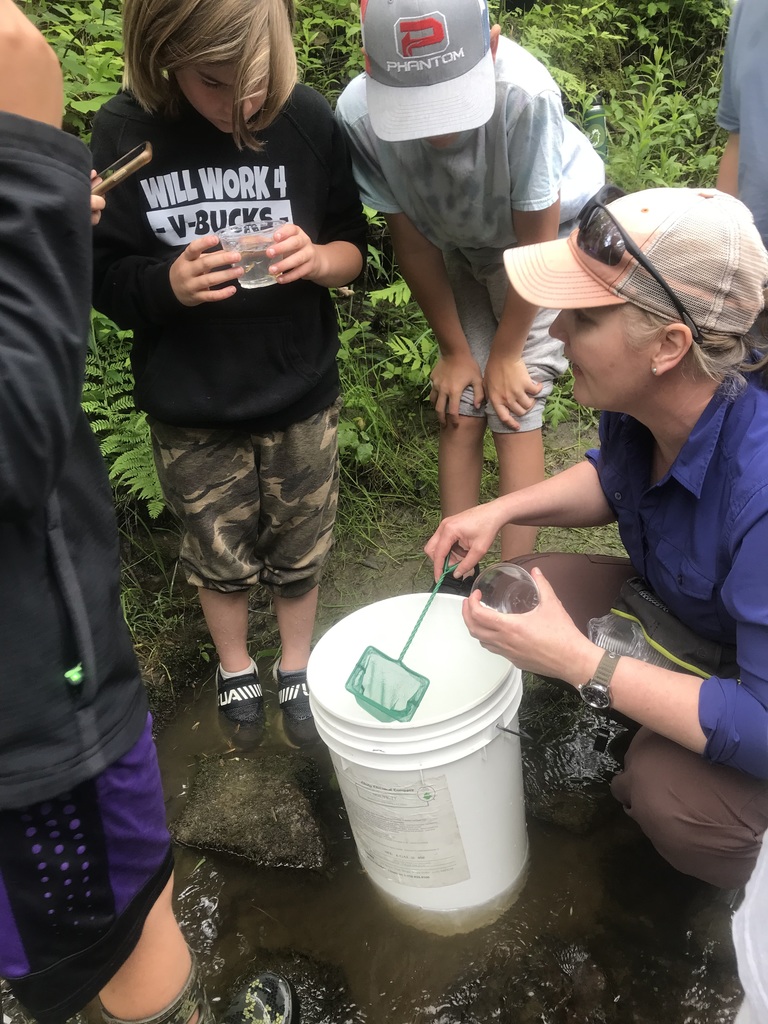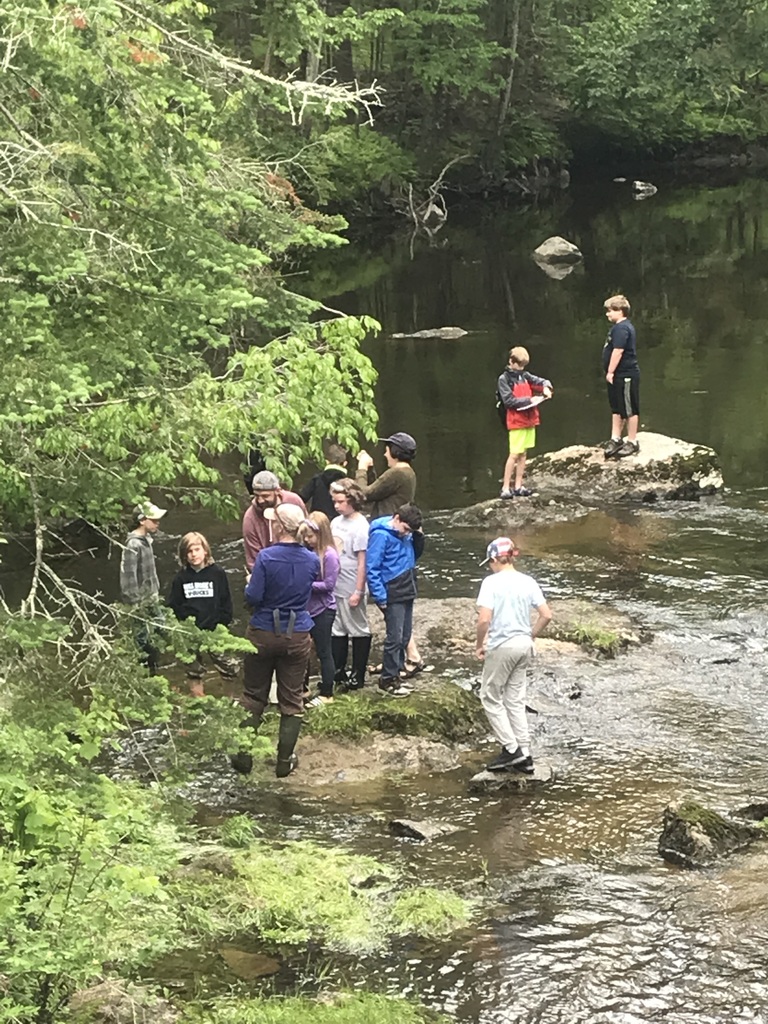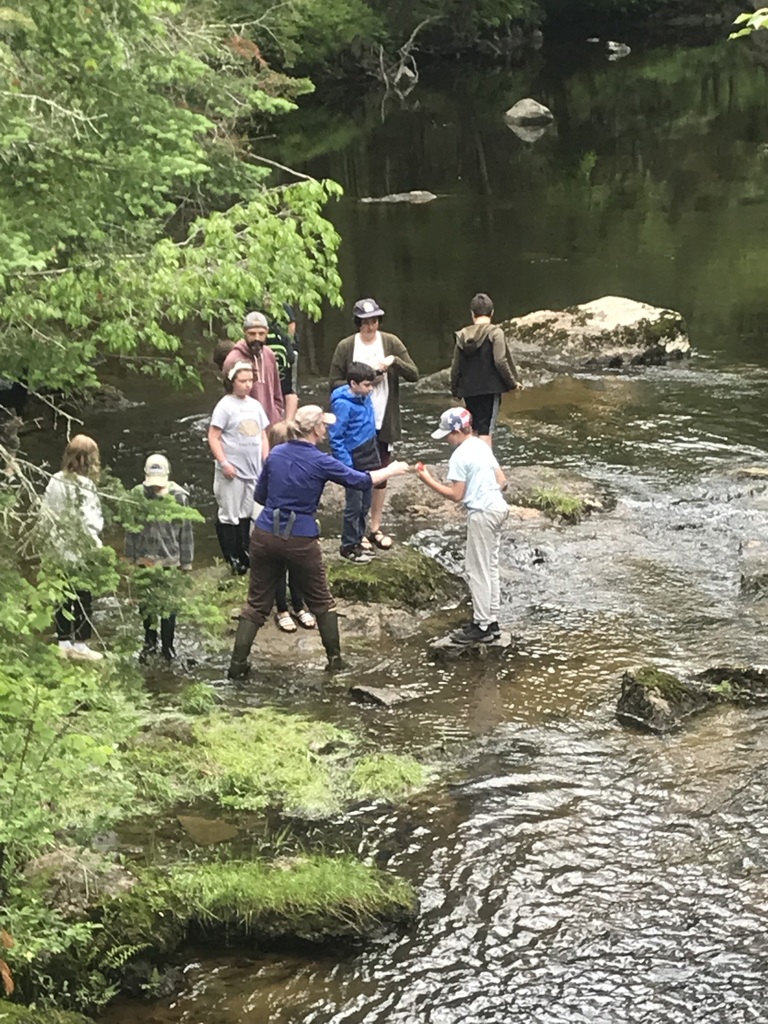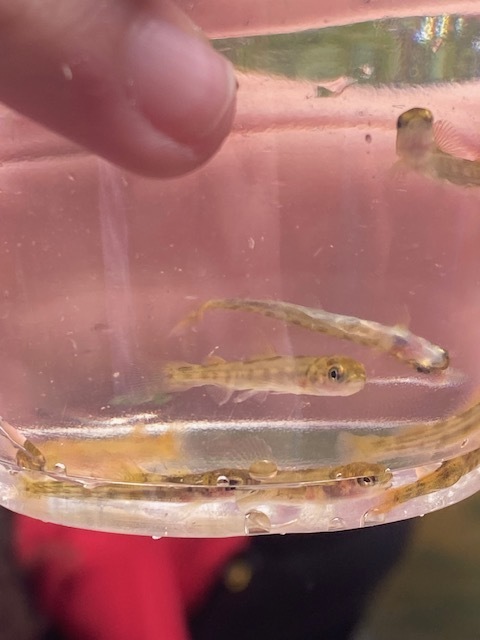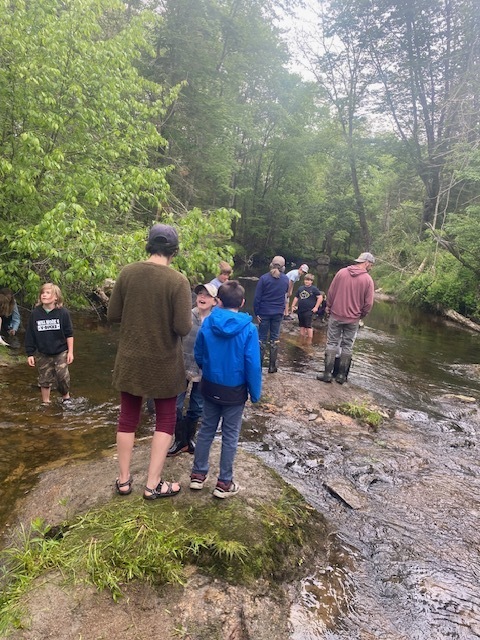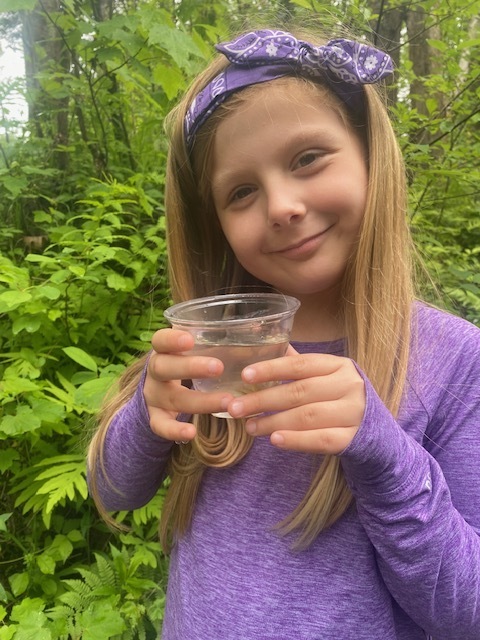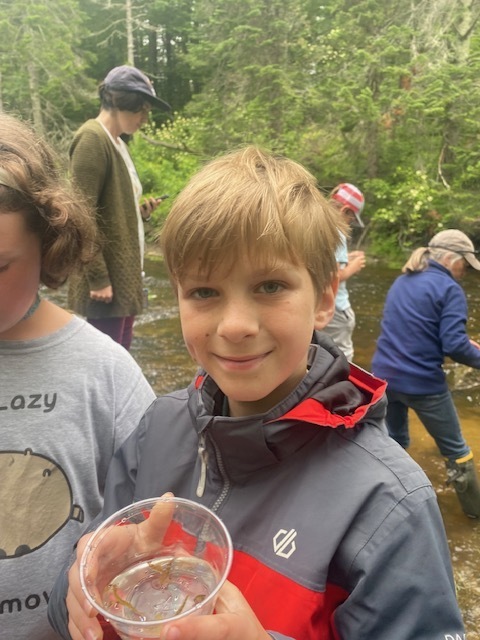 It was so great to see PES alumni graduating MHS!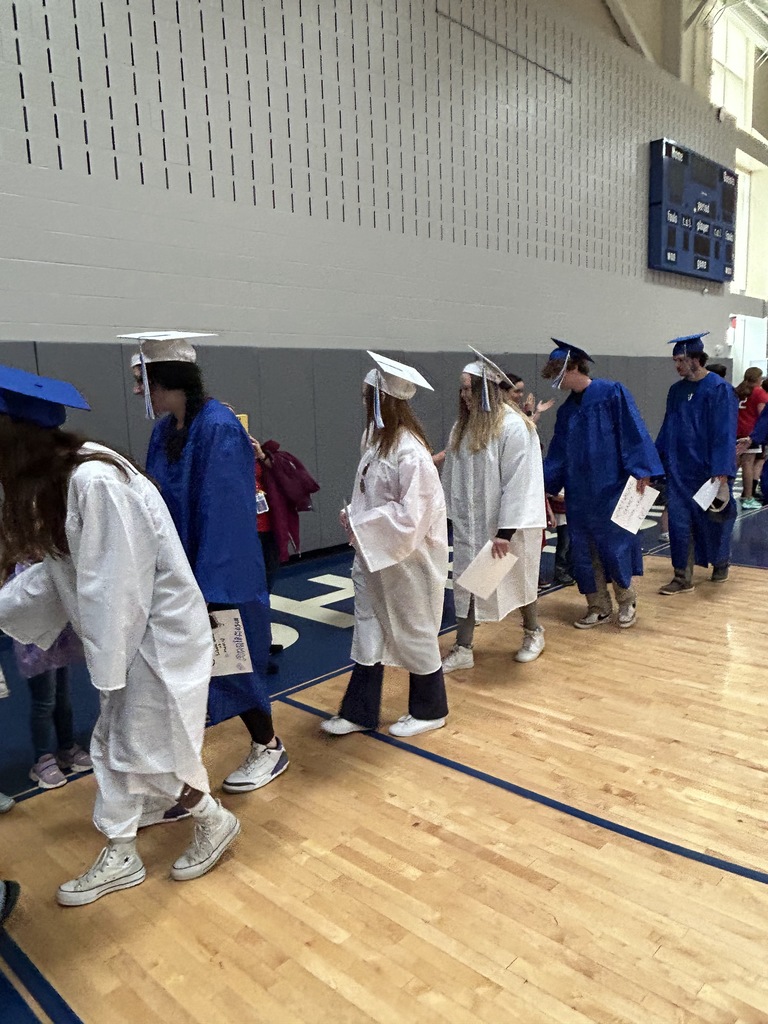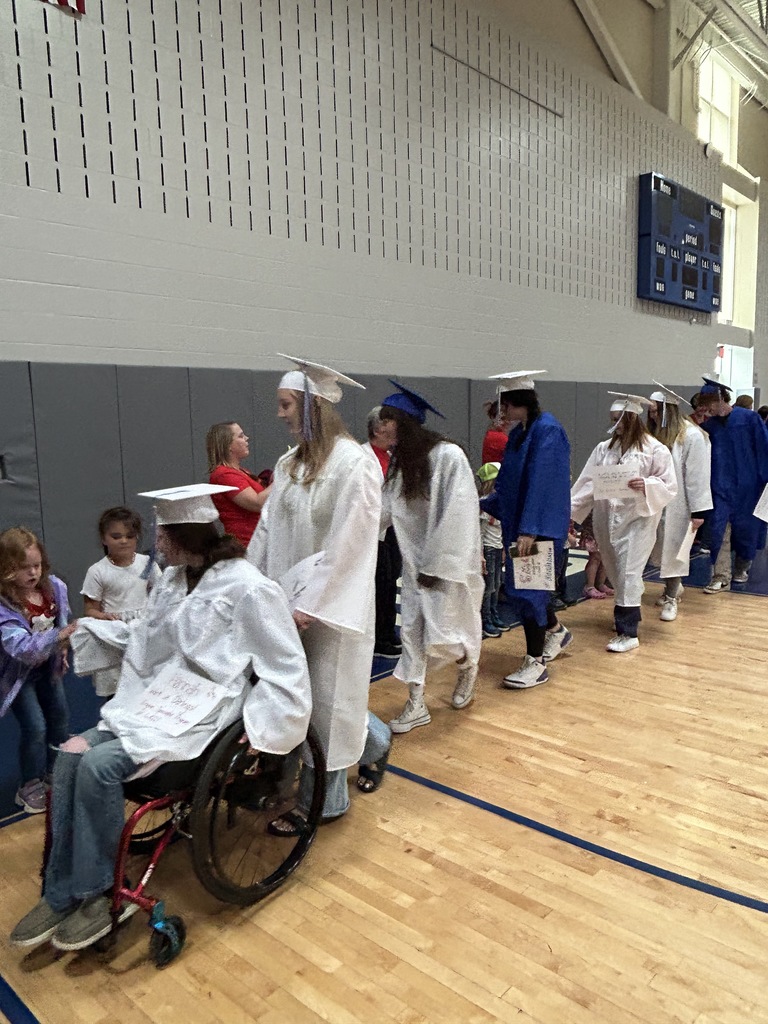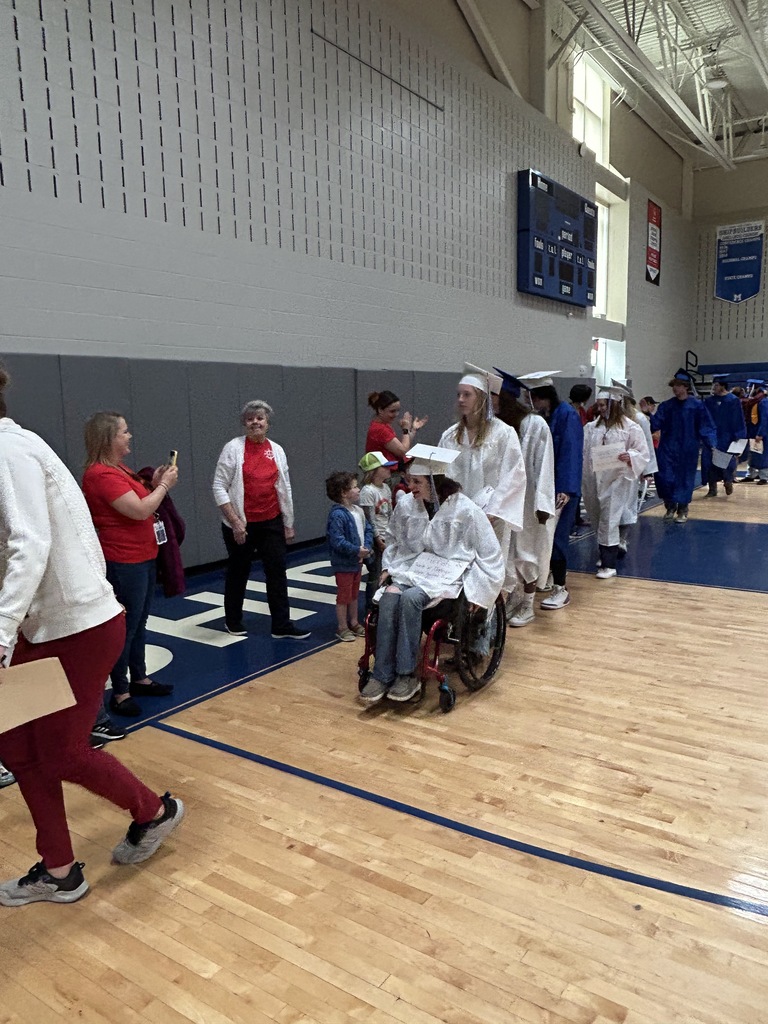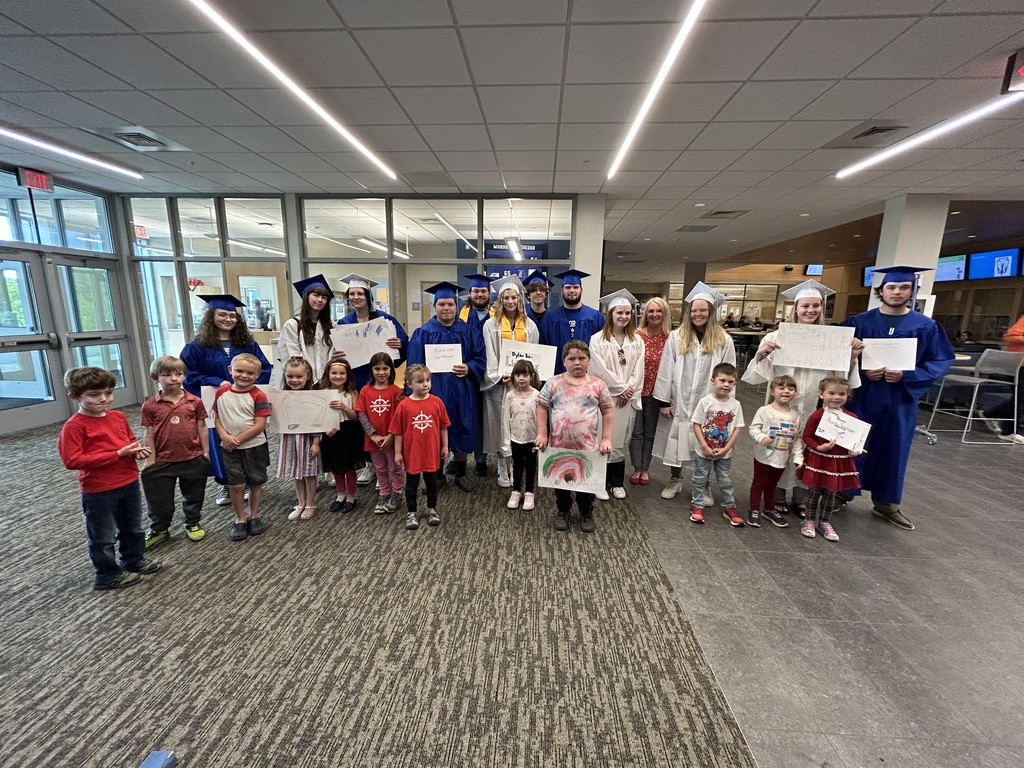 Students had a great time at an abbreviated Field Day at MHS yesterday. Thank you, Shana Ferrara, for the great pictures! And Morse High School, for very generously hosting all of PES on such short notice.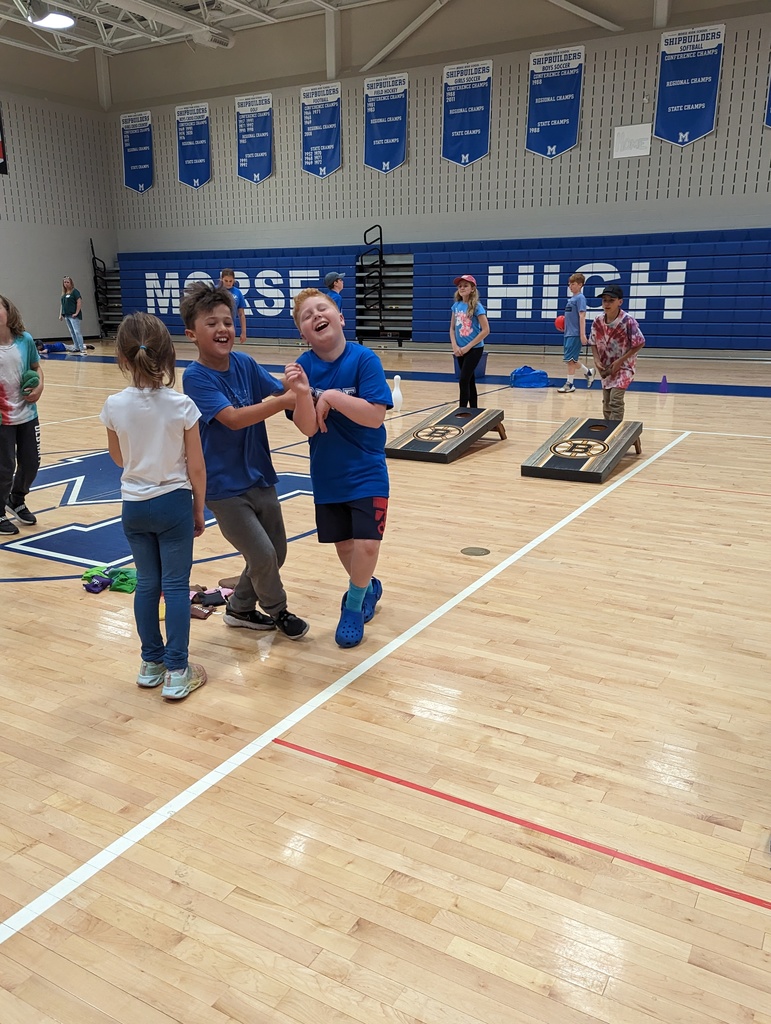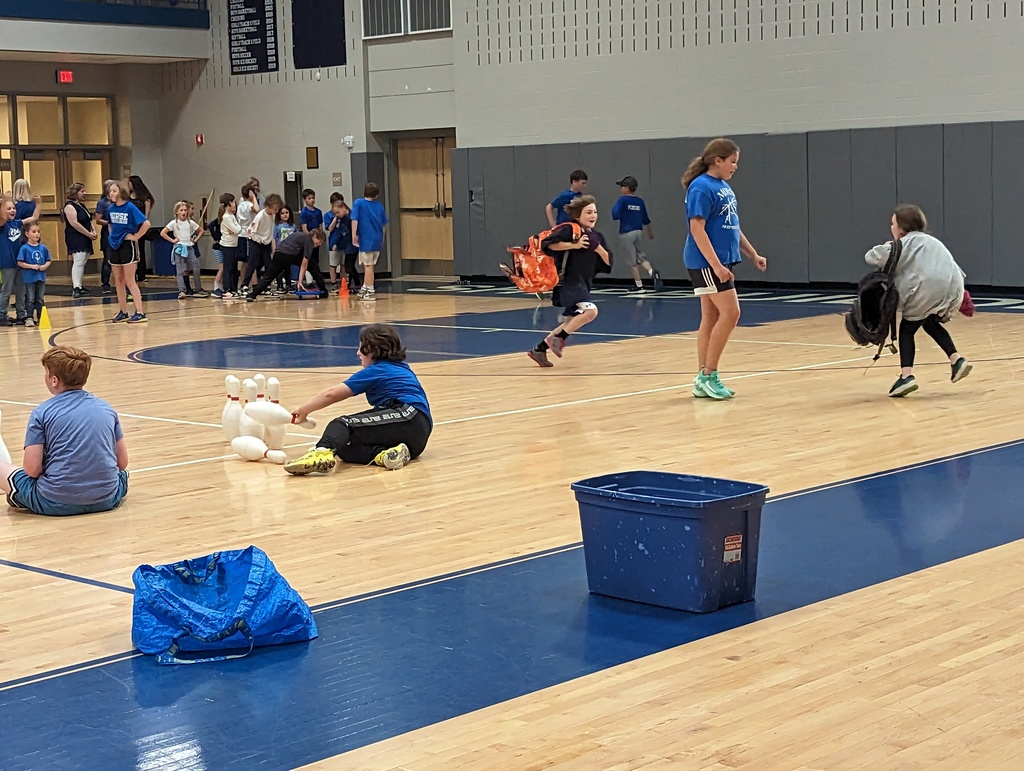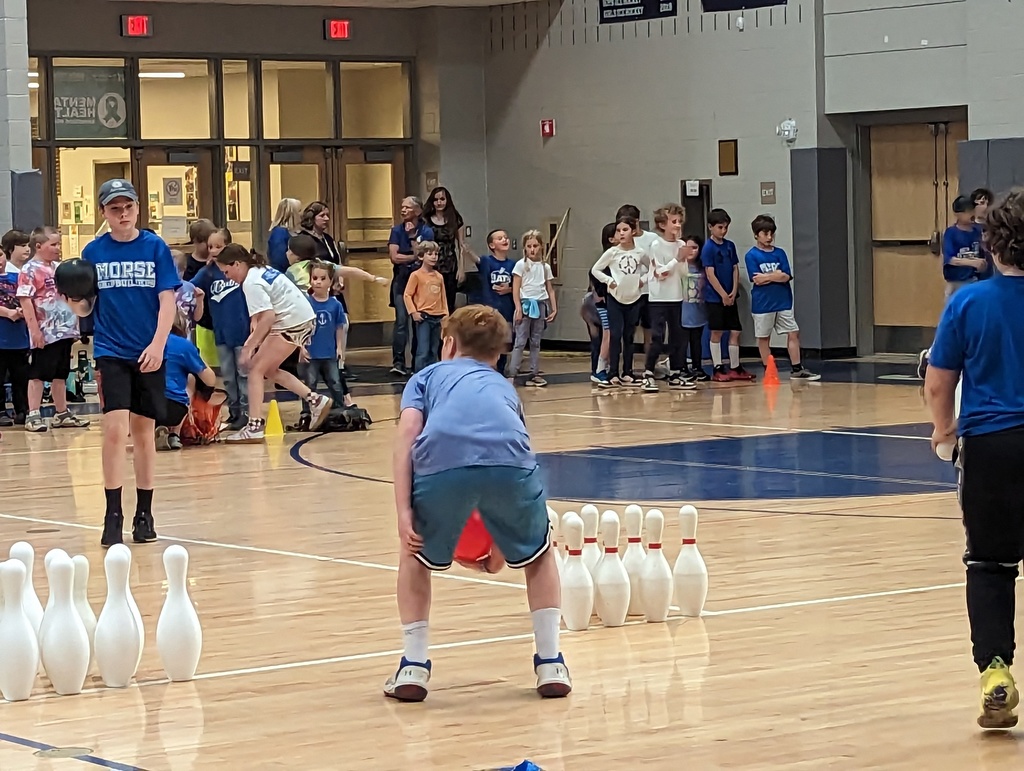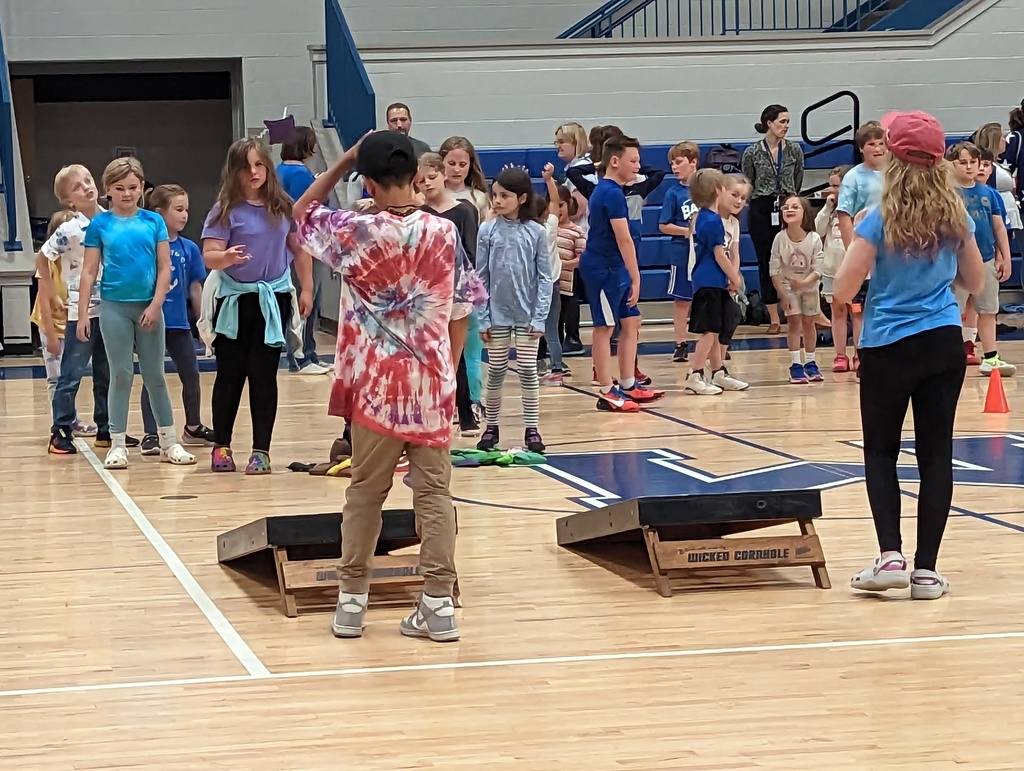 Miss Phippen's 4th graders had a great time yesterday on their Maine Maritime Museum boat trip on the Kennebec River. Can you see the Virginia replica in some of the photos?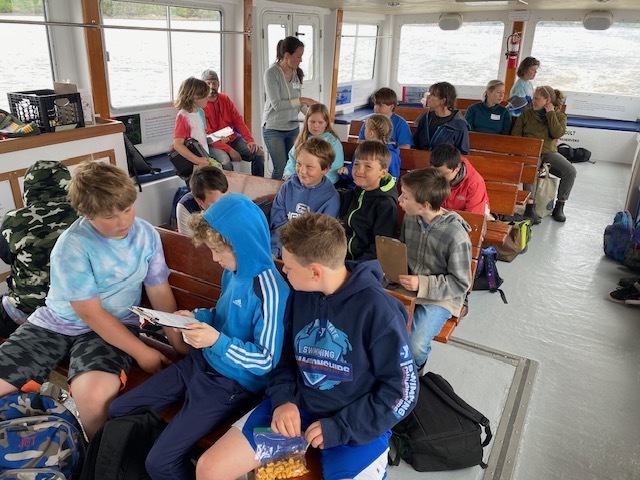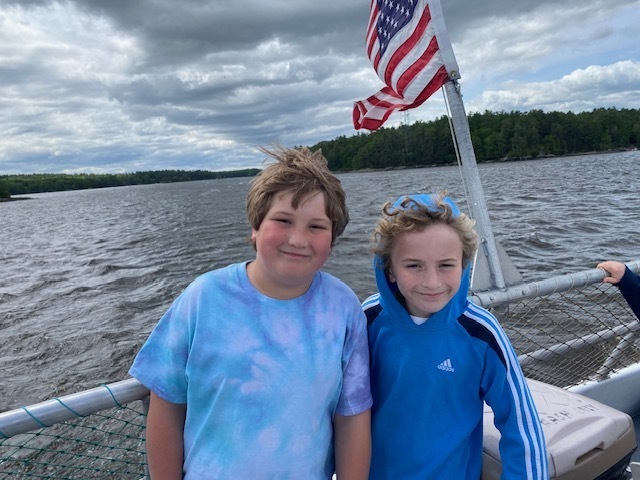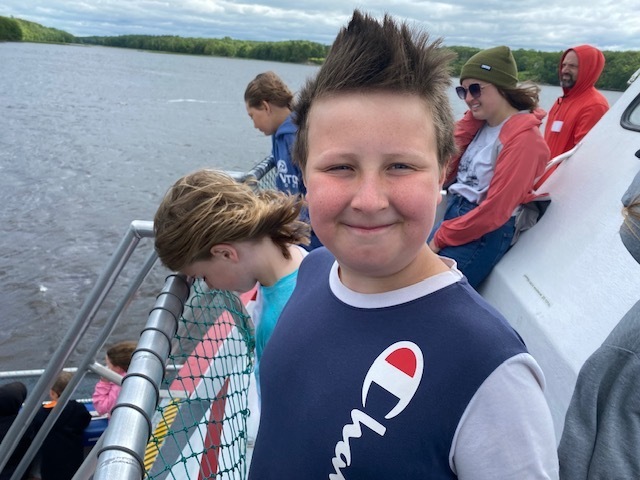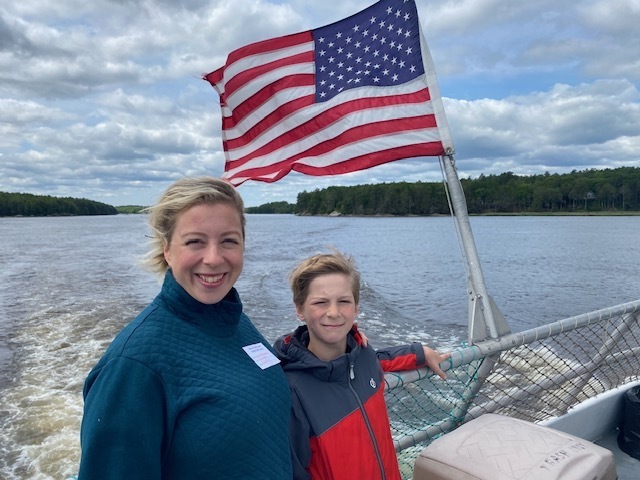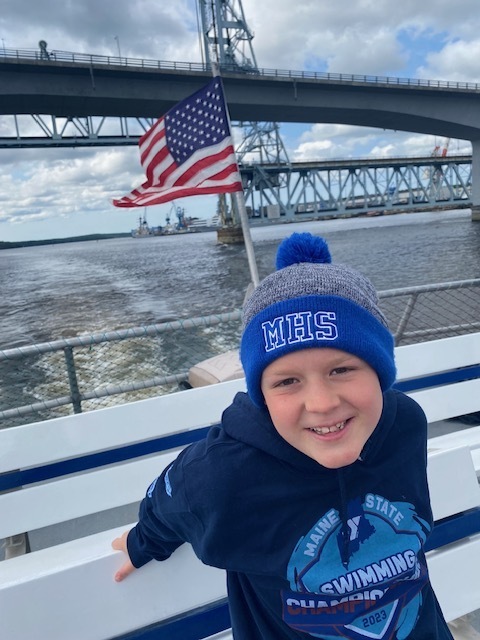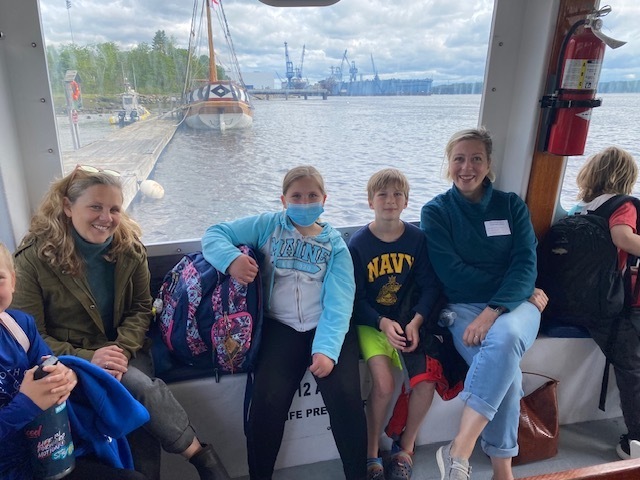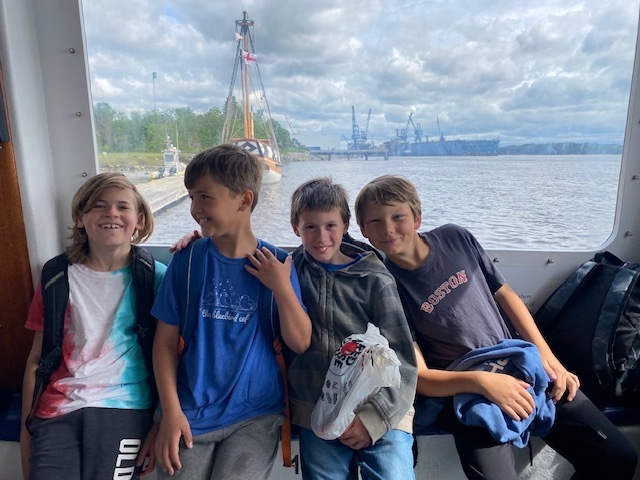 To MHS graduating Class of 2023 Phippsburg parents: The location and time has changed. You are welcome to join us, lining the GYM at MORSE HIGH SCHOOL, to celebrate our former PES students Wednesday, June 7th. The Graduate Parade now begins at 10:30AM. Hope to see you there!

Tie-dye photos from Mrs. Polizotto!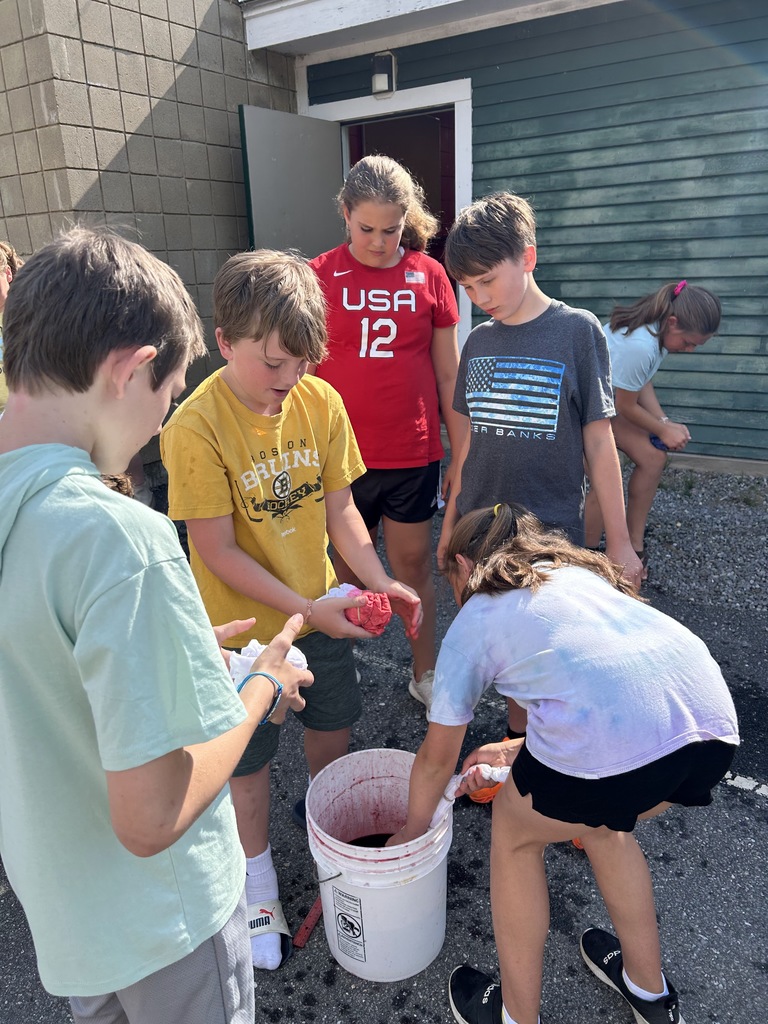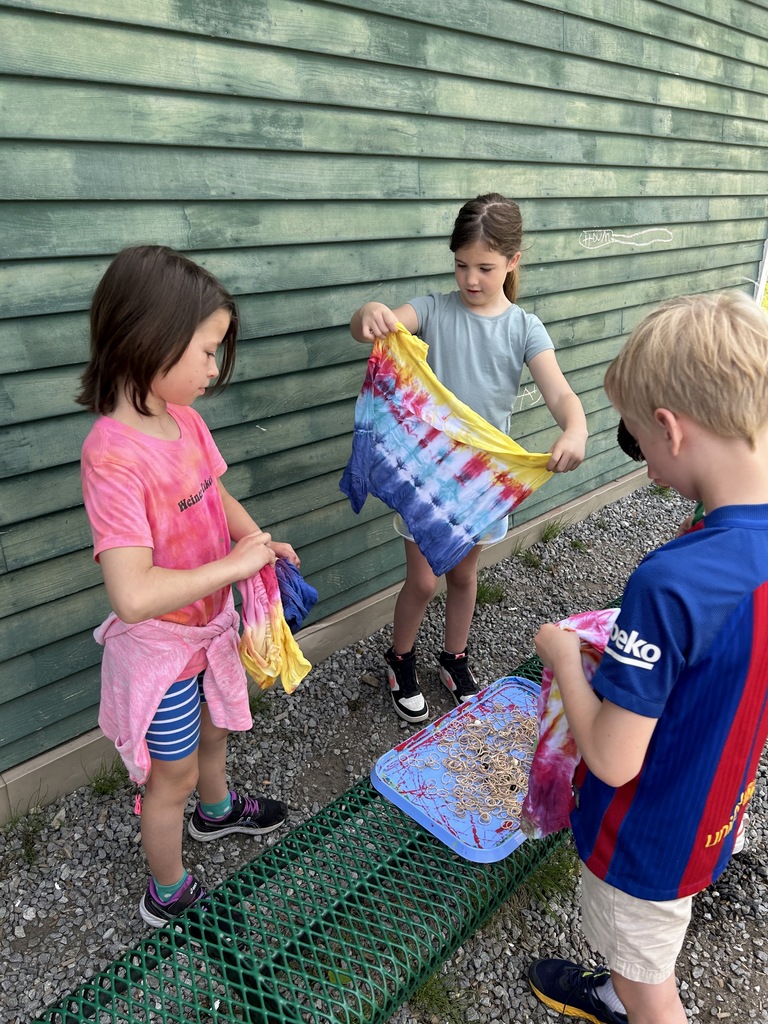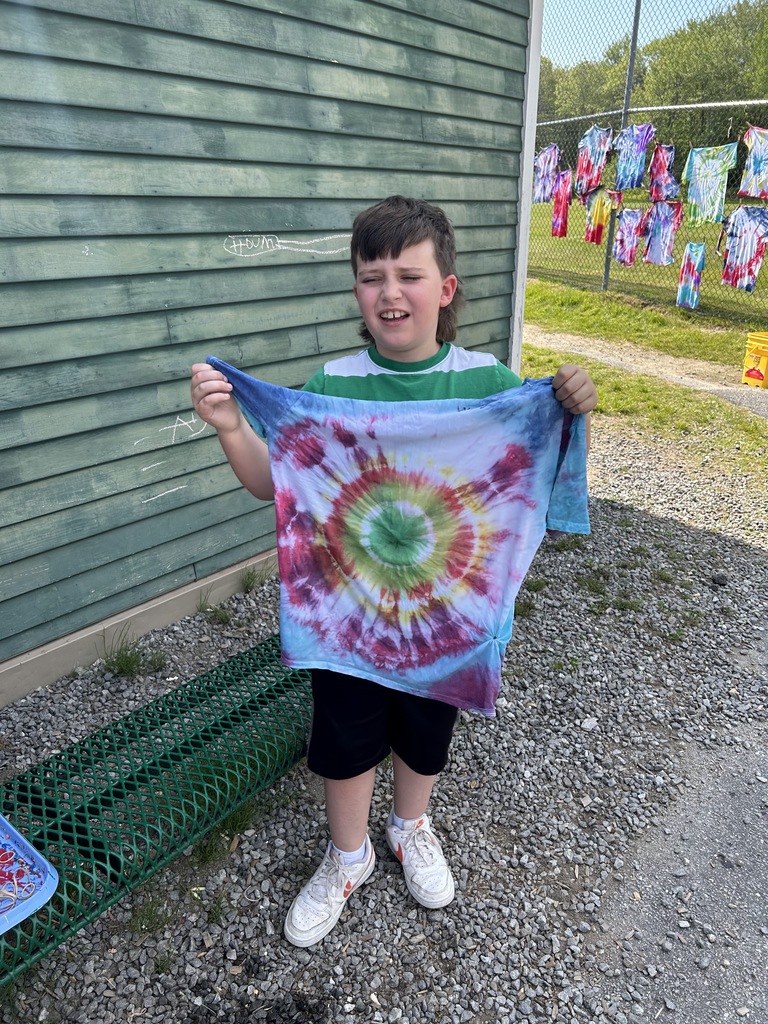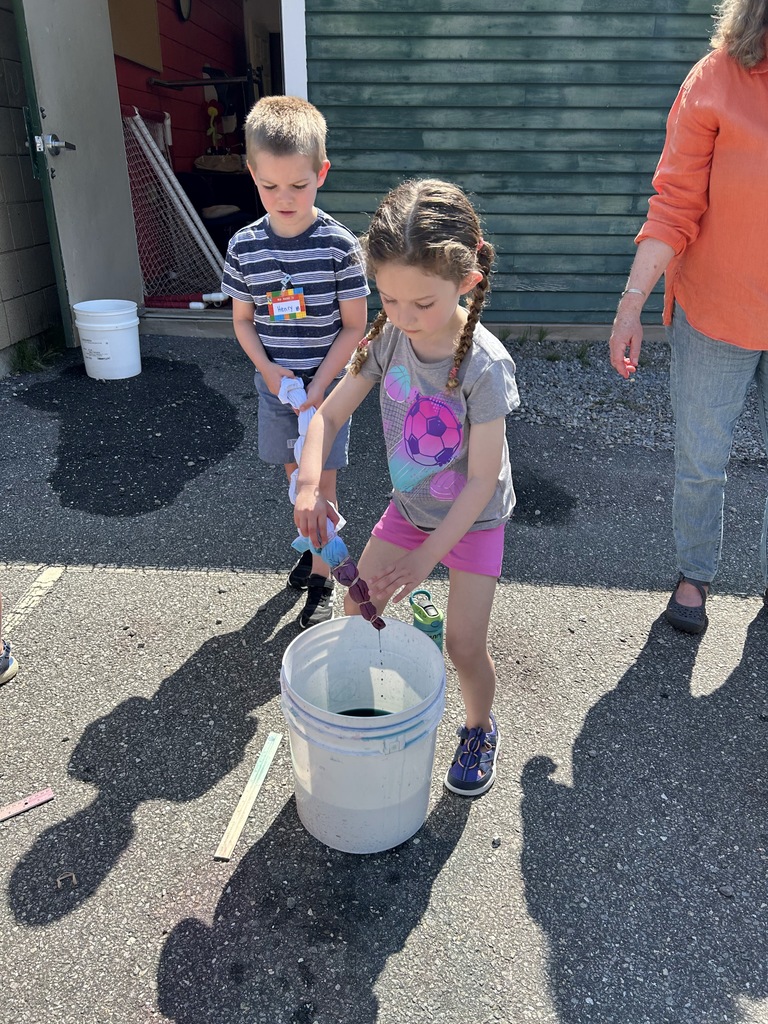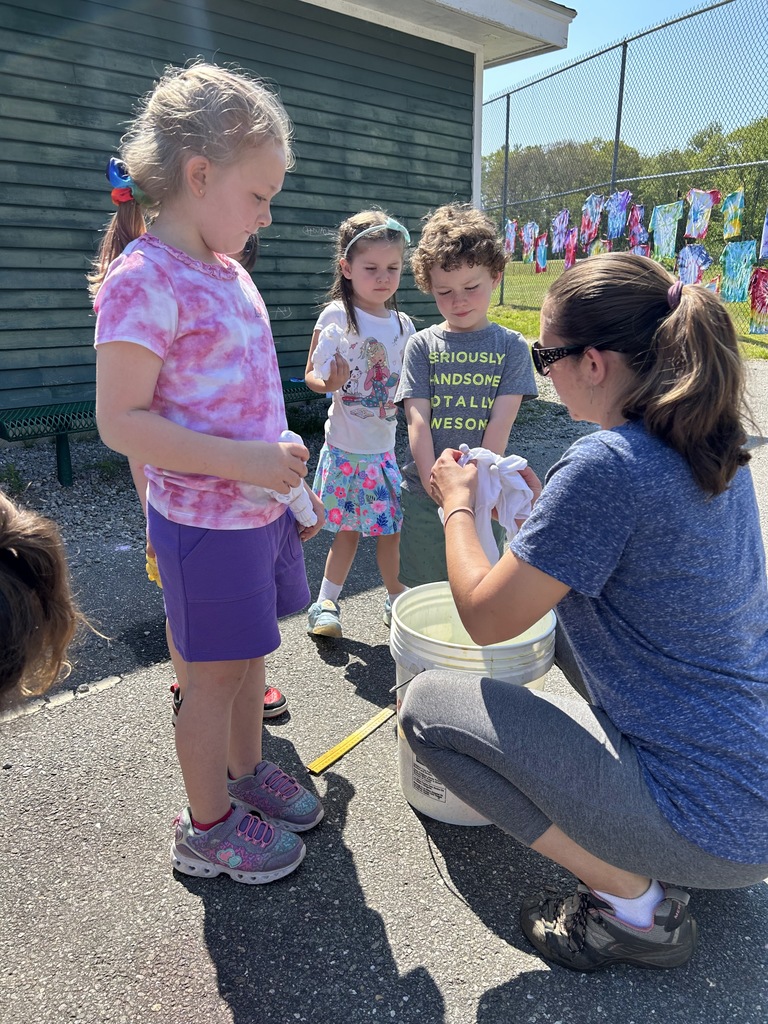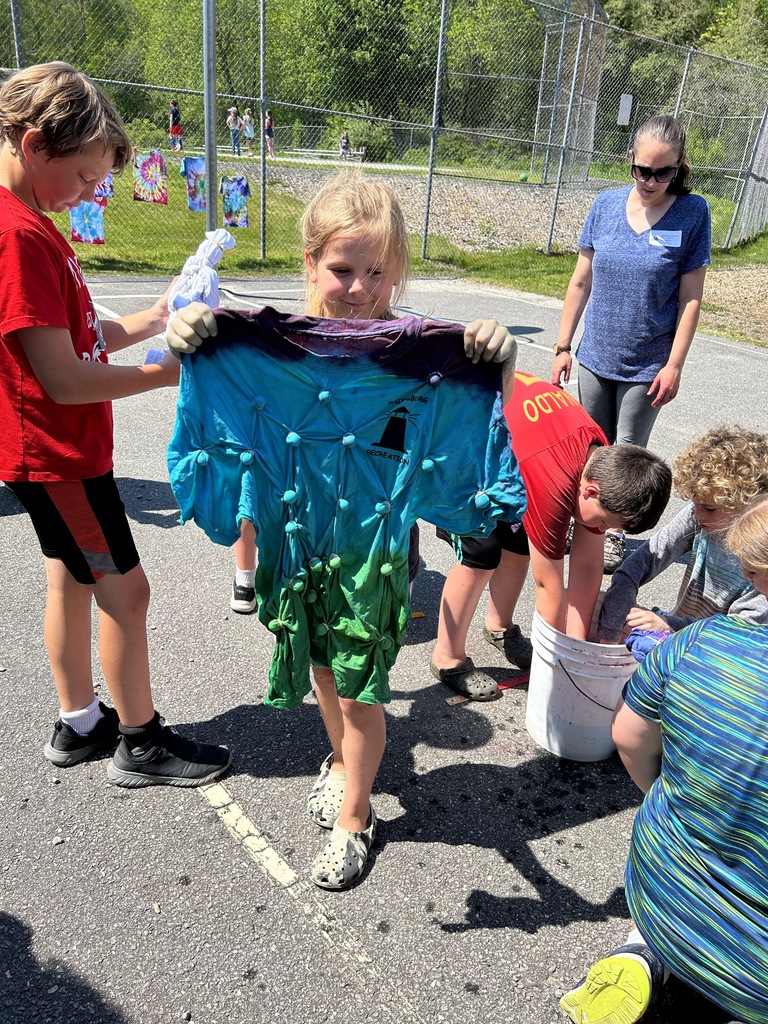 Mrs. Tardif shared photos of 1st graders in the Whale. Yesterday's visit was a big hit among classrooms!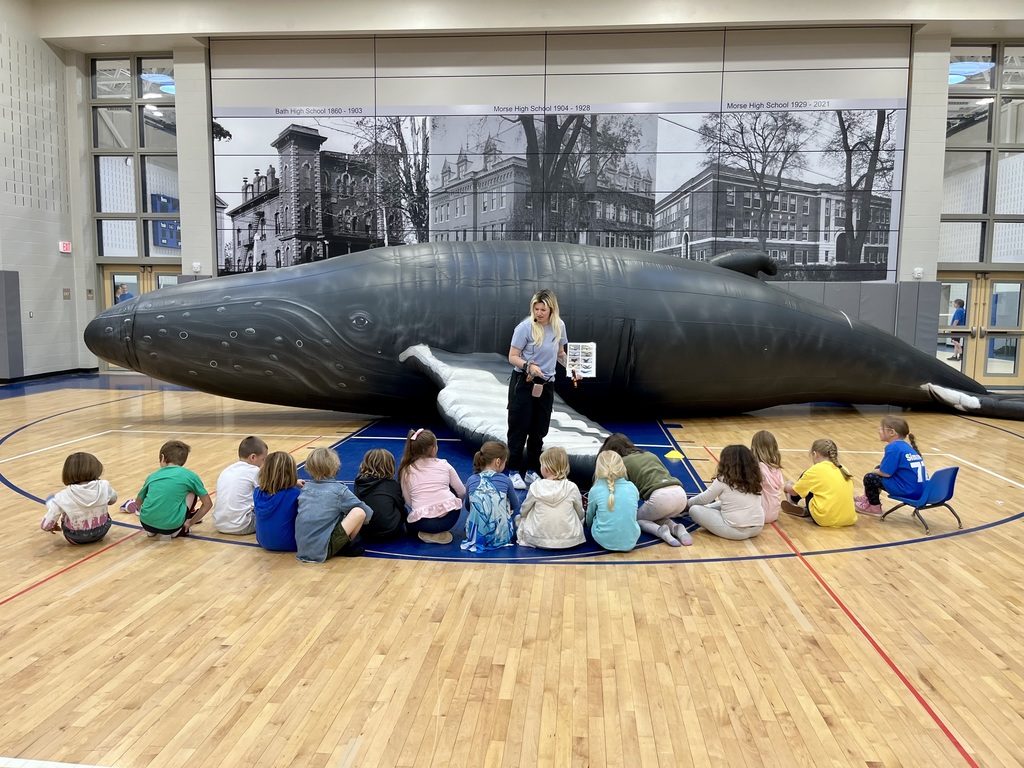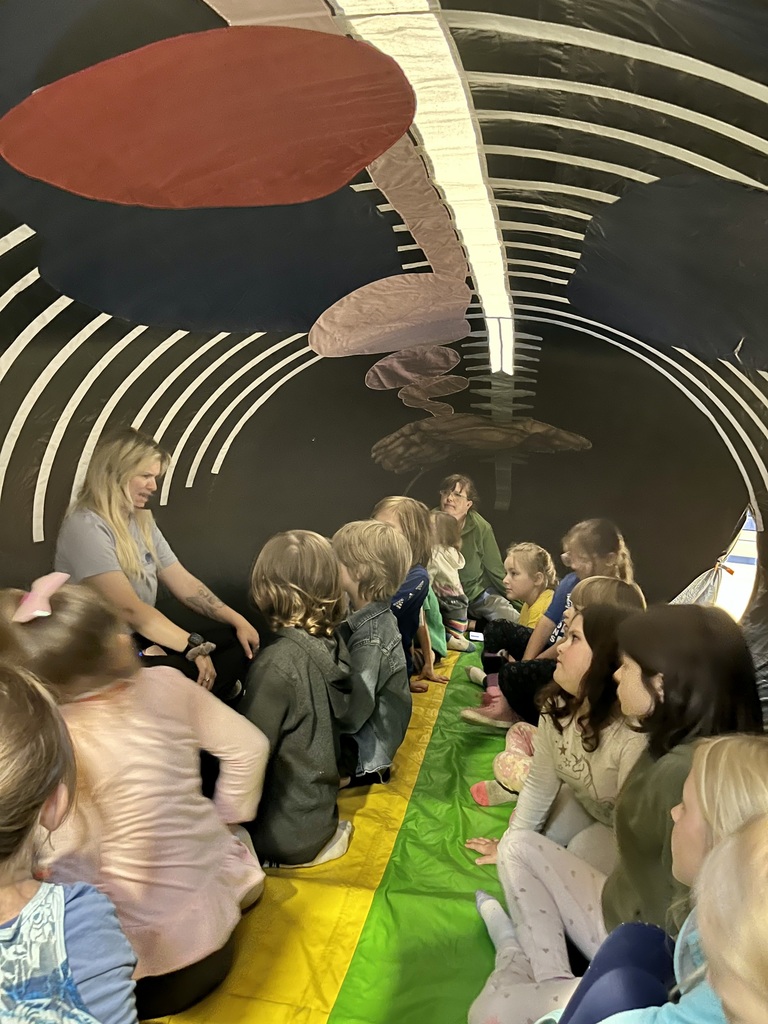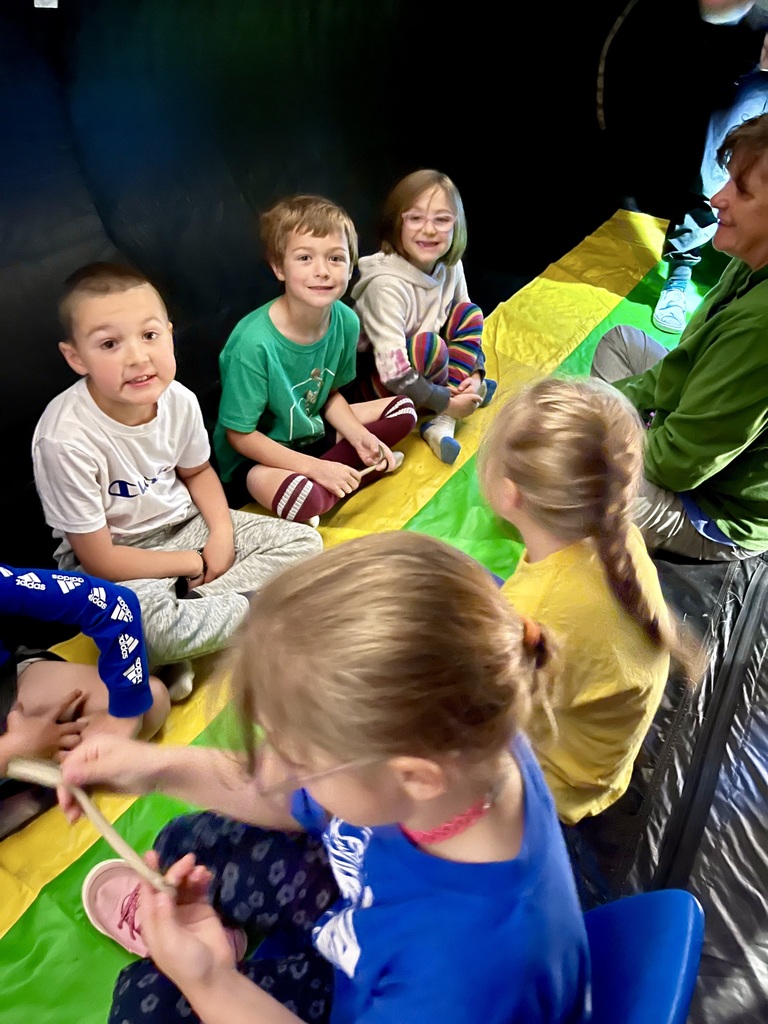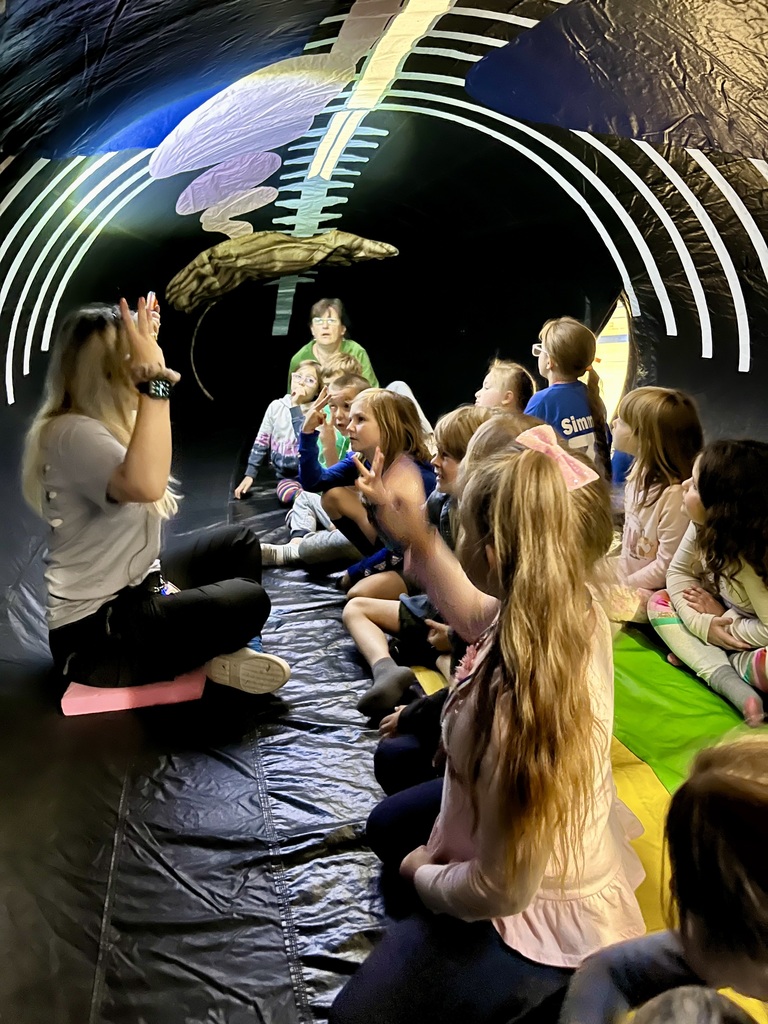 Mrs. Tardif shared some photos of 1st grade in the Whale. It was a big hit with all the classes yesterday!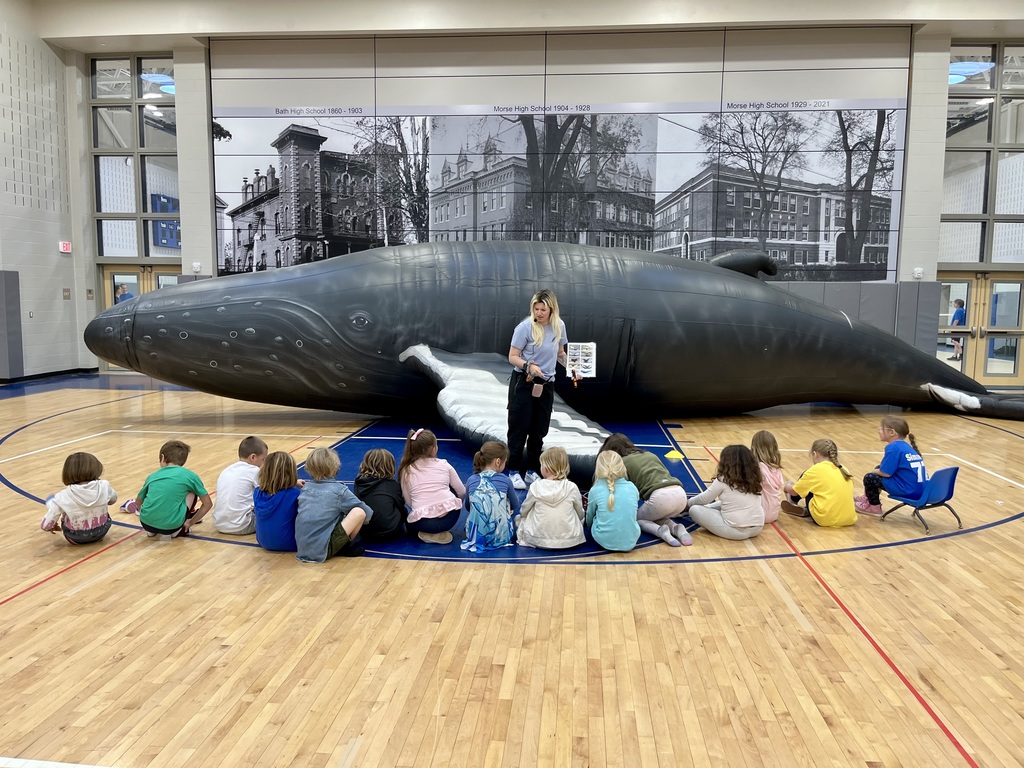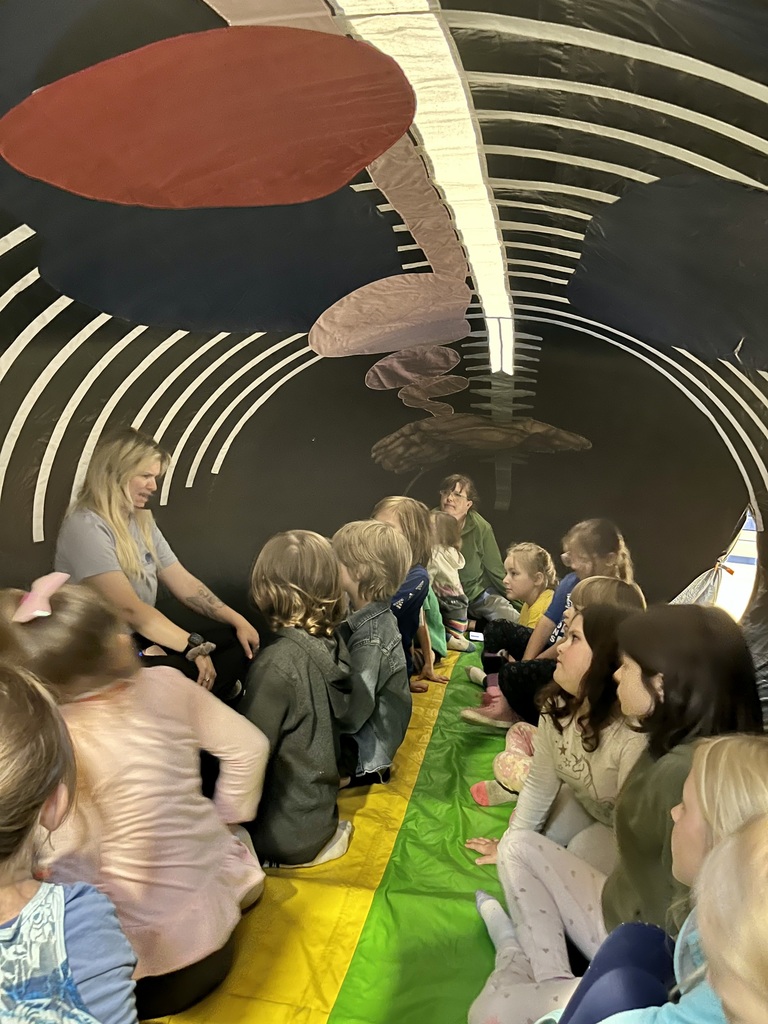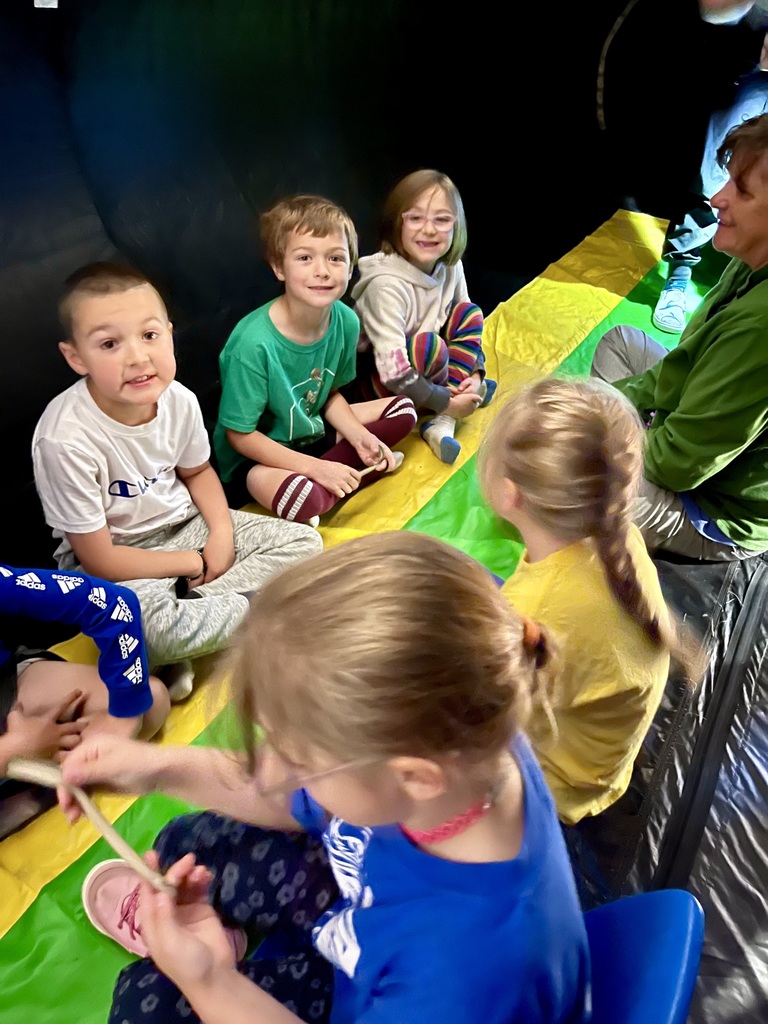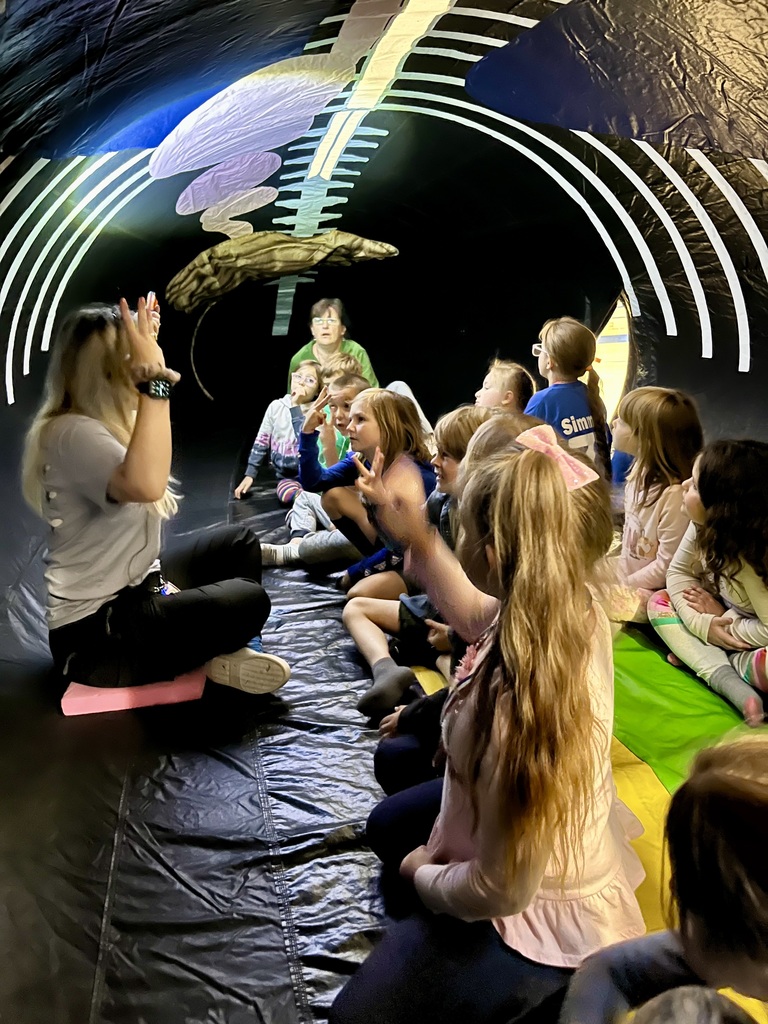 The Whale is here! Thank you, Mrs. G-P, for the photo.

Here is a preview of where our students will be learning tomorrow. PK-5th grades are on the 1st floor. Fourth grade will be in Room 204 on the 2nd floor, 1st door on the right. Students will be PICKED up at their normal time and arrive at MHS a few minutes late. Keep in mind that students will be dismissed at same from MHS, however, they may arrive home LATER than normal.